They're making plans to "change" Canada again Would you like to (finally) have some say on immigration issues? .
They're threatening major changes to immigration law for the first time in 20 years – what kind of country do YOU want? Your parents (and their parents) naively thought citizenship was something to be earned. NOT a "right" — NOT something to be hoodwinked out of us — NOT something to be purchased.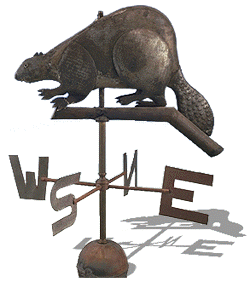 IMMIGRATION – WHICH WAY, CANADA?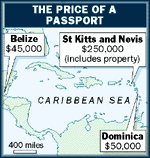 Or you can buy your way in to Canada – sorry, no real estate"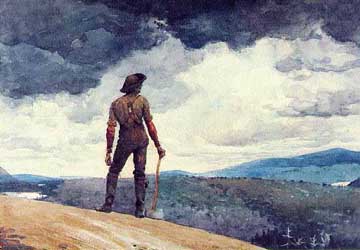 "Uh-oh. This looks tricky. I was expecting welfare, ethno-specific counselling services, free health care, education, and legal aid — not bears."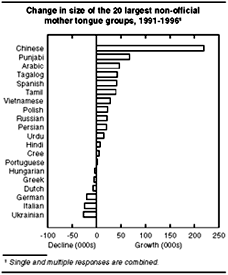 Who says Canada's changing?
Canada — Still the Scamster's Delight
"A Venezuelan man who was deported after serving nine years for plotting the jailbreak of two drug traffickers has been told he can come back for a new refugee hearing. The Federal Court of Canada has ordered Roberto San Vincente Freitas, 53, undergo a new hearing and that his air-fare and accomodation be paid for by taxpayers. … Freitas was jailed in 1990 after he and four other Venezuelans were caught trying to free two Colombian drug smugglers, who were jailed for trying to smuggle $200 million worth of cocaine into Canada [then the largest drug bust in our history]. The traffickers' light plane had crashed in September 1989 on an airstrip near Fredricton, N.B. … After his release from prison, Freitas moved to Toronto and claimed refugee status, saying he feared persecution in Venezuela because of his political beliefs. … The IRB excluded him from refugee status because of his criminal record, and deported him last year while an appeal of his exclusion order was before the federal court." (Toronto Sun, March 2, 1999)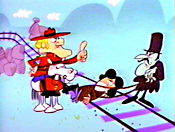 "I'm obliged to advise you that if you persist – you may find yourself involved in a lengthy appeals process (at no cost to yourself, of course)."
OTHER NATIONS ARE LESS LIKELY TO CONFUSE AN OPEN MIND WITH AN OPEN DOOR THEY ARE TAKING PHONEY "REFUGEES" AND STATE-FUNDED LITIGATION SERIOUSLY
In Great Britain — Home Secretary, Jack Straw, has introduced a new bill to reduce the annual £500 million in "refugee" processing delays. "There were 4,000 applicants in 1988, and 46,000 last year. … Under the proposals, which will come into force by April 2001, social security benefits to asylum-seekers will be scrapped and replaced with vouchers to be exchanged at shops for food and clothing. … [Other measures include plans] to deal with applications within two months, and hear any appeal within the next four months. If that appeal is turned down, the applicant will be deported." (London Times, February 10, 1999) "Under the Government's plan, any asylum-seeker who seeks to bring a judicial review will not be able to stay in state-funded hostels or housing or receive vouchers to be exchanged for food or clothing at local shops. They will be forced to rely on family or friends for support or risk being destitute. … The Home Office is concerned that legal aid is being misused by asylum-seekers bringing court actions to spin out their applications." (London Times, February 18, 1999)
In the U.S. — The Immigration and Naturalization Service has been trying to deport the "LA 8" since 1987. "The INS believed that they were members of the Popular Front for the Liberation of Palestine (PFLP), a terrorist group according to the State Department. Their deportation has been blocked repeatedly by federal judges who agreed with the LA 8 that their activities in the US were protected under the First Amendment of the U.S. Constitution. … [Last month's] Supreme Court decision eliminates this method of delaying deportation hearings by upholding the 1996 IIRIRA [Illegal Immigration Reform and Immigrant Responsibility Act] provision that says: 'No court shall have jurisdiction to hear any cause or claim by any alien' who is slated for deportation." (Migration News, Vol. 6, No. 3, March, 1999)
In Australia — The government "would consider asking some tourists to pay a bond before entering the country in a bid to reduce the number of illegal immigrants, Philip Ruddock, the immigration minister, said yesterday. Mr. Ruddock said there were as many as 55,000 illegal immigrants in Australia at any time." (National Post, March 8, 1999) "Mr. Ruddock said that since 1993-94, the number of new refugee related applications to the Courts jumped dramatically from 53 a year, to 470 last year. This figure is expected to reach 500 by the end of 1999. … 'Any single Protection Visa claimant whose application is refused who then applies to the Refugee Review Tribunal, appeals to the Federal Court, has one associated intervention request, and is then located, detained and removed from Australia, costs the taxpayer a minimum of $20,500 [Australian].' … 'These figures show the extent to which Australia's legal system is being abused by people who have no right to be here,' Mr. Ruddock said. 'Litigation costs [$6 million in 1995] are escalating as people repeatedly seek to have their negative protection decisions overturned.'" (Migration media release 42/99, March 7, 1999 – Gov't. of Australia) Australia has also slashed family reunification levels: "Philip Ruddock said he might cap the programme at 500 [from a high of 7,580 in 1996-97]. Ministers argue the cost to the taxpayer of supporting elderly migrants has soared. Tighter controls introduced in November enforce a means test to ensure children can support their parents when they arrive. A larger health bond is necessary to ensure that they are not a burden on the welfare system. This amounts to A$16,000 [Cdn$15,500] for two parents, Immigration Department figures show." (South China Morning Post, March 12, 1999)
In Hong Kong — The unrepentant city-state lays the blame for an upsurge in social dischord squarely at the feet of mainland Chinese immigrants in a recent human-rights report to the United Nations. "About 160,000 mainlanders settled in the SAR [Hong Kong] between July 1995 and June last year. But one-fifth of them could not integrate into society as they could not speak Cantonese or English. Family violence often arose because most Hong Kong men were not as rich as their mainland wives believed, the report said." (South China Morning Post, January 13, 1999) Odd that such intractable differences fester among people who are presumably similar. Red China is Canada's primary source of immigrants, but we've been trained to recoil from thinking at all; and when we do, ascribe these little differences to OUR "many failings".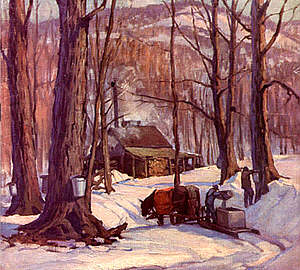 "Little did Canadians imagine that the spigot and bucket would be attached to THEM"

Since the first line of defense against any tyranny is an educated people, we urge everyone to sign up for Immigration Canada's wealth of mailers and updates. This sends a clear message that Canadians are beginning to take notice and demand a voice in the decision making process.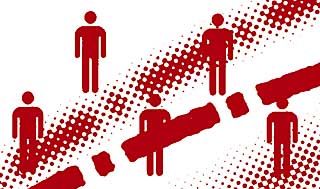 Stop gambling on Ottawa's ability to "make the right choice" — speak up on immigration (before March 31) Whether your opinion is good, bad or indifferent — have your say YOU live here — YOU still have the RIGHT to an opinion.
Remember: it's hopeless the moment people stop resisting.
See what others have already submitted on Immigration!
Please include your E-Mail address as your comments will be automatically sent to Reform Immigration Critic Leon Benoit, NDP Immigration Critic Louise Hardy.
If nothing happens in 10 seconds, click the STOP button on Netscape and re-try
Sign an immigration reform ePOSTCARD today! Free easy and fun!