Immigrants with TB drain health budget

JAMES RUSK Municipal Affairs Reporter Wednesday, September 22, 1999 | Globe and Mail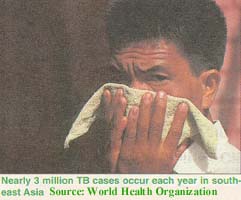 Toronto — Immigration is bringing back a disease to Toronto that was once thought conquered, and the city's Board of Health decided yesterday to seek help from Ottawa to pay for its soaring bill for tuberculosis.
The board agreed to ask Ottawa for assistance after it heard a report that there are 450 to 500 new cases of tuberculosis each year in the city, which amount to 25 per cent of all new cases in the country, and that 90 per cent of these occur in people who were born in countries where TB is endemic.
The board is going to try to meet with federal Immigration and Citizenship Minister Elinor Caplan to ask for help in carrying the heavier burden that the TB cases have imposed on it.
Councillor Anne Johnston told the board that asking the minister for assistance "is a tremendous opportunity to give Elinor Caplan something she can do. It is a tremendous problem."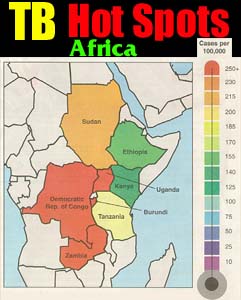 Although Toronto is increasing its annual budget for fighting to a planned $3.2-million next year from $2-million in 1998, the TB problem has been exacerbated by the recent arrival of a group of Tibetan refugees, Dr. Barbara Yaffe, the board's director of communicable diseases, told the meeting.
Through the first seven months of this year, about 150 Tibetan refugees came to Toronto and another 180 arrived in August. Eight cases of TB have been reported in this group, including five that are multidrug resistant and cost about $250,000 each to treat.
The board has begun screening the Tibetan refugees. Dr. Yaffe said that 18 per cent of the 60 screened have a history of active TB and 92 per cent are skin-test positive, "which means at least that they have inactive TB."
She said that, while the Tibetan community has co-operated with the city in helping deal with the problems of the new arrivals, the board has had to rearrange its priorities to cope with the influx and cannot carry out adequate public-health measures within its current budget.
She estimated that the board needs about $200,000 a year for the next two years to deal with the problems produced by the Tibetan influx and suggested that the board should ask Ottawa for the funding to deal with the costs of refugees influxes from TB-endemic countries.
Does the Federal Government even care???? Do we even need to ask!
Toronto Sun | September 23, 1999
No fed help for TB control
By Brad Honywill The federal government won't commit to helping Toronto control the spread of tuberculosis (TB) from refugees and immigrants, despite an urgent plea for help from the city's health board.
Citizenship and Immigration Minister Elinor Caplan "wants more information before she agrees to a meeting," her assistant Rene Mercier said yesterday.
On Tuesday, Toronto's health board decided it needs an immediate meeting with Caplan to respond to increasing numbers of refugees and immigrants who are testing positive for TB. About 330 Tibetan refugees arrived in Toronto last year from the U.S., including eight who had active TB.