..

Get the cold hard facts the government doesn't want you to know!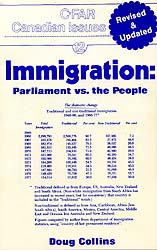 Immigration: Parliament vs. the People Doug Collins Description of Book Rock bottom Internet Deal: $7 Soft Cover – 25 pages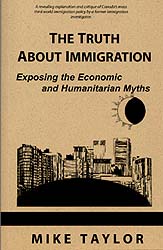 The Truth about Immigration
Exposing the Economic and Hunanitarian Myths
Mike Taylor
Description of Book
Special Internet Price: $25
Soft Cover – 250 pages
Call the COPS!!!!

Doug Collin's new book!

NOW AVAILABLE!

Copies are $15.95 each, including tax. Add in $3 per copy for postage and packaging. Description and articles on book!