Canada First Immigration Reform Committee, P.O. Box 332, Rexdale, Ontario, M9W 5L3 905-897-7221; FAX: 905-277-3914; e-mail: http://canadafirst.net
CFIRC Launches Internet Petition to Take Control of Our Borders The Canada First Immigration Reform Committee (CFIRC) will launch a national petition calling on MPs to invoke the "notwithstanding clause of the Constitution" to overturn the Singh decision and allow immigration officers to summarily deport illegals. The petition will be presented when Parliament resumes in late September.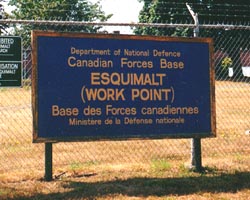 The launching will occur at a press conference to be held outside the gates of the Workpoint Barracks at CFB Esquimalt, on Thursday, August 5, at 12:00 noon. "The Parliament of Canada must act to retake control of our borders," says Paul Fromm, CFIRC director who will be joined by supporters at the press conference launching the petition which will be largely taken up over the CFIRC site on the Internet. There is no right to come to Canada, Fromm argues. "The only persons we should consider as immigrants or refugees are those who apply and are vetted abroad," Fromm states. We could halt the flow of economy-straining illegals if we summarily deported them. "Take away the incentive and the smugglers in human flesh will ply their trade elsewhere," says Fromm. The recent landing of 123 Chinese illegals is "the last straw," Fromm insists. "The Canadian taxpayers are on the hook for legal aid, medicare, food, special housing, special guards. Should they be allowed to stay and make a refugee claim, they will cost of $50,000 a year each, or over $6-million a year. This is an unfair imposition on the Canadian taxpayer." "Ottawa politicians are hopelessly out of touch with Canadian public opinion," says Fromm. Victoria Radio Station C-FAX conducted a poll of its listeners on July 25 and found 86.3% supported sending the Chinese illegals home. A mere 3.5% would allow them to stay! "These illegals have been schooled in disrespect and deception. They arrived without papers or identification, knowing full well that these are required of any legitimate immigrant," says Fromm. "Although they had supposedly spent weeks at sea and had nothing but rice and contaminated water, they were soon on a hunger strike to protest food paid for by the Canadian taxpayers."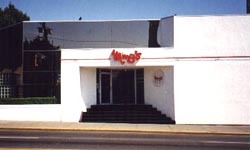 Mings Restuarant in Victoria, who prepared the food The illegals were being fed specially prepared Fujian style Chinese food including calamari and Salmon. "These foods are better than the food many Canadian taxpayers can afford to feed their families. That the authorities should continue to negotiate with these ingrates is an insult to all poor Canadians," Fromm charges. The 1987 Supreme Court "Singh" decision required authorities to provide an oral hearing to anyone who claimed to be a refugee. "The decision by the unelected court of social engineers is absurd," says Fromm. "It has flung open our doors to a steady stream of scamsters and opportunists who know they'll be able to spin out a stay for at least two years on Canadian welfare, legal aid, medicare and denticare." Even if ordered deported, many, according to the Auditor General are not actually removed.