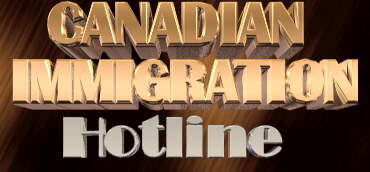 "A North York pensioner who alleges his daughter is the fruit of rape by his former Filipina housekeeper now faces jail time for allegedly defying a summons and skipping court. An arrest warrant was issued for the 82-year-old invalid, charged with harassing his former cleaning lady, when he failed to show in College Park [court] Tuesday morning. … Besides the long-term effects of a stroke that have left him virtually unable to walk, he said, he suffers from decreased hearing, difficulty concentrating and severe headaches. 'If they want to send an old man to jail for his 83rd birthday, so be it,' said the retired salesman and WWII vet. 'I'll get three square meals a day. I'm not worried. I've been through worse.' [And he has!] … He has alleged the diminutive woman who worked for him in 1987 sexually assaulted him while he was bedridden and recovering from a stroke in his apartment. DNA tests conducted in 1993 have confirmed he is the biological father of her child. The woman won custody of their daughter in 1994 and has received $300 in child support payments garnished from his pension every month." (Toronto Sun, November 20, 1997)
"Refugees" Add to Crushing Tax Burden
"It costs about $50,000 to process each refugee claim." (Toronto Sun, December 3, 1997) Is this really the fast-track to a healthy economy, as we are so frequently reminded? Once the GST, PST, licence fees, excise taxes, pension deductions, property taxes, import duties, profit taxes, resource levies and income tax are extracted, "the average B.C. family of two or more individuals will pay $28,461 [the Canadian average is $27,131] on total cash income of $57,949. That's right — after the taxman has beaten you [British Columbians] up, you're left with just $29,488! In fact, the average British Columbia family will pay the second-highest amount in total takes this year, behind first-place Ontario ($29,826)" (Vancouver Province, December 6, 1997) That leaves a disposable income of $28,123 for Ontario taxpayers to selfishly feed, clothe and house themselves. "Most illegals … pay no income tax." (CBC Witness, December 4, 1997) "Canadians are fed up and angry about the amount of taxes they pay with 82 per cent of respondents in a major Citizen-COMPAS poll saying they are 'just too high'. … 'Canadians' tax anger is reflected in their readiness to agree with any reason to lower taxes,' says pollster Conrad Winn, president of Ottawa-based COMPAS Research. … When asked to select reasons why they think taxes should be cut, 85 per cent of Canadians say 'they have been creeping up over the years and average take-home pay has been falling.' Maybe not a surprising result in a country where, for the average household, disposable income has been stagnant or dropping over the past decade. 'Canadians' hostility to taxes is driven by fear and anxiety rather than greed,' says Mr. Winn. (Ottawa Citizen, December 5, 1997) Even the dullest Canadian has noticed that the social safety net continues to deteriorate while the taxation axe grows a little each year. Once again – why? We've had thirty years of unrelieved immigration. Where are those fabulous economic benefits? How is it possible that B.C. and Ontario are such severely taxed provinces when they have more immigrants per capita than the rest of the country? Where are those jobs? "86 – that is the number of consecutive months in which the unemployment rate has hovered at or above 9 per cent." (Globe and Mail, December 6, 1997) Why do we have less ACTUAL money than we did in the 1970s? Now that Chinese checks in as Canada's third most-used language, consider what Quebec's cultural and linguistic assurances have cost taxpayers over the years. What kind of price-tag is affixed to similar guarantees to Canada's 120 other 'distinct societies'? Who will ask the most fundamental polling question of all? "If politicians won't listen to us, why should we listen to them?"
While Deportees Run Free, Immigration Produces an "Ethics" Video
Mme. Robillard has already reduced anticipated refugee numbers for 1998, but why is it that today's 'sensible government decision', was condemned only yesterday as 'hatemongering'? Are the royalties on their way? Canada still has an ethical problem with the very idea of an immigration critic, preferring instead to discourage debate with a single word, "Racist!" Where debate can't be choked with name-calling, a smoke-screen may suffice. So notorious are the failings and futility of this unwieldy Byzantine tribute to incompetence, that the Immigration Department has done the predictable thing and invested "$165,000 on a conference to teach ethics to its employees. … Almost $25,000 of that was spent to produce a video,featuring Immigration Deputy Minister Janice Cochrane espousing the importance of 'loyalty, compassion, respect for one another, integrity, honesty and fairness' on the job. … [And just to reinforce the lesson] 150 employees were flown in from across the country as well as from international offices in New Delhi, Hong Kong and Jamaica. … Reform MP John Williams questioned the expense of flying 150 staffers into Ottawa when the video could have been mailed out." (Toronto Sun, December 17, 1997) According to Cochrane, "there is not an ethical problem within the ministry." In which case, the only surprise is that so little money was squandered on yet another acknowledged non-issue.
Ontario Tories Want Crackdown on Deadbeat Immigrant Sponsors
Last month we reported the existence of a study prepared for Immigration Canada which urged the feds to assume at least some responsibility for the immigrants they bring to this country, rather than leaving the care and feeding of same to the provinces and municipalities. Recently, Ontario Social Services Minister, Janet Ecker, echoed those sentiments in no uncertain terms. Among other things, she said: "'People who are on social assistance should not be allowed to sponsor new immigrants'. … Welfare officials should have the power to sue deadbeat sponsors if they choose to let the taxpayer pick up the bills for family members or others brought into the country. … Deadbeat sponsors cost the province an estimated $300-million annually because they fail to live up to legal obligations. … 14% of all new immigrants end up on welfare despite agreements compelling sponsors to pay the bills for those they bring into the country for 10 years. … Ecker also urged Robillard to speed up the process to deport criminals and give the province the power to cut off welfare payments for criminals facing deportation. 'We believe deportatation should be happening faster,' she said. 'People should also be kept in custody so they don't get lost, as they have in the past.'" (Toronto Sun, November 21, 1997) A pilot project in Peel Region intends to bring deadbeat sponsors to court in an effort to recoup losses next year. "1,200 of the region's 8,000 welfare cases at any given time are immigrants who should be supported by their sponsors." (Toronto Sun, December 12, 1997) "Under the pilot project, workers in Peel Region identified immigrants applying for welfare to the Immigration Department. … The stiffest penalty hasn't been used in Ontario [destination of choice for 60% of family class immigrants] because immigration regulations didn't allow it until recently." (Ottawa Citizen, December 16, 1997) Elsewhere, the immigration process is a little more traditional. Australia (one of the few countries with more immigrants per capita than Canada) recently ruled that immigrants must wait two years before they may apply for social security benefits, up from the six month 'waiting period' previously in place. "Nearly half of all recently arrived immigrants believe they would have been better off staying at home, according to a survey released yesterday. A two-year study conducted by the New South Wales Ethnic Communities Council found that more than 46 per cent of new immigrants thought their lifestyle in Australia was worse than it had been in their country of origin." (South China Morning Post, December 11, 1997) In another Australian triumph of sense over sentiment, "a paper from the National Multicultural Advisory Council [a government-backed body] said: 'Some people are uncomfortable with the term 'multiculturalism', doubt the worth of continuing with it or feel threatened by it. They see the policy of multiculturalism as contributing to a general sense of uneasiness in the community and a cause of unacceptable separateness within the nation,' the paper said. 'Some people say that the policy has given undue emphasis to the maintenance of cultural differences and the interests of individual groups rather than those of the Australian community as a whole,' it said. 'They see multiculturalism as a negative and divisive feature of today's Australia.' The paper, put together by the council at the request of the government, also questions the extent to which the government should pursue specific multicultural policies." (South China Morning Post, December 12, 1997) Australia has 'deplored' Pauline Hanson's "one Nation" policy and exercised itself mightily in an effort to appease Asian neighbours.
Refugee System in Crisis — Yet Again!
Remember the old Coca Cola jingle: "I'd like to tell the world a joke"? Well, here's our chance: Did you hear the one about Canada's immigration system? Recently Canada's Auditor-General shone a very bright light on a refugee system which could only have flourished given the dark, moist, manure-rich conditions more usually associated with mushroom cultivation. "Since 1993, 31,200 refugee claimants have been turned down by the Immigration and Refugee Board. Of these, only 4,300 have been deported according to the Auditor-General. [Thus, 78% of failed claimants remain in Canada] The system has also been studied to death. Yet, 13 months ago, the government appointed a Legislative Review Advisory Group to study the system once again." (Globe and Mail, December 5, 1997) The mere existence of hand-picked "review committee" permitted Mme. Robillard to dismiss this most recent criticism — as though anything were likely to change down at the mushroom farm. In fact, Canada's refugee system is experiencing the same crisis it was a decade ago, despite three major government overhauls during the intervening years. One problem is that, like the Senate, the IRB is larded with social activist/minority appointee "friends" of whichever party happens to be in power (as is the list of those consulting with the current Legislative Review Advisory Group). The essential flaw in this, like an elephant on the lawn, is that no one in Ottawa can see that internal refugee claims are deemed illegal elsewhere for good reason. Only Canadian tidiness can account for our interviewing people considered dangerous, carefully and at great length, before declaring them physically or criminally unfit; at which point they are apparently ignored just long enough to permit them to vanish. "Since almost 60 per cent of people applying for refugee status arrive without documentation," (Globe and Mail, December 3, 1997) a cost-effective solution immediately suggests itself, but what can you do with a system so wilfully 'challenged' and improvident? Just last year, new policy guidelines advised overworked immigration officers confronted with bogus refugee applicants to "consider all possible ways to release new arrivals, even if they have criminal records. They also said that having a forged passport is not in itself grounds for detention, nor is a person's lack of credibility at an interview." (Globe and Mail, October 20, 1996) In 1989, during one of many makeovers, the Immigration Department "expected to use the so-called 'safe third country' provision for 40 per cent of the people making claims. In fact, the department has NEVER used it. Fewer than one per cent of potential refugees are turned away at the border." (Globe and Mail, December 3, 1997) Any other beseiged nation would haul itself up off its eunuchoid hindquarters and institute a system of visas (as was done when the Gypsy influx got comically out of hand), dismiss claims from democratic nations, and repeal the Singh decision which permits anyone with a pulse to hang around for years, lapping up welfare, health care, education, and of course, legal aid to cover the interminable appeal process. As the Auditor-General made painfully clear, the associated costs are agonizing. Oddly enough, we are told that nationwide, the toll exactly matches what is extracted from Ontario taxpayers alone to support those whose sponsors default — $300-million. Canada's Auditor-General has done the nation a great service, but where is the equally authoritative figure prepared to expose the public health, social and cultural costs intrinsic to hopelessly disaster-prone system?
CRIME WATCH
At Least 1,250 Criminals Ordered Deported Are on the Loose
"Immigration officials are trying to track down and deport 1,250 criminals living in Canada — 780 in Toronto alone, the government confirmed yesterday. These lawbreakers are among 6,600 failed refugee claimants and illegal immigrants the government is determined to boot out of the country. … Immigration officials have been attempting to compile these statistics since the auditor-general slammed their department earlier this month for having no idea of the whereabouts of 15,600 failed refugees ordered deported since 1993. [Immigration spokesman Huguette] Shouldice said she gathered the stats, which cover the first 10 months of this year, by phoning the three main offices in Canada — Toronto, Montreal and Vancouver. [Not welfare, Parole or Health Insurance offices, she phoned immigration offices. Presumably they would be less inclined to exaggerate the extent of the problem to their 'boss'.] Shouldice said it's very difficult to get a national picture on the deportation problem because [incredibly] the department does not have a national tracking system. The government has no idea where the 15,600 failed refugees identified by the auditor-general are, but insists the number is not as high as claimed because many may have left voluntarily." (Toronto Sun, December 17, 1997) VOLUNTARILY? Are these people living in the real world? If you see a unicorn standing under that rainbow, pet it for us?
Trinidadian Illegal Butchers Shopkeeper
On May 10, 1995, Louis Ambas, a 37 year old husband, father, and MENSA member was minding his brother's cowboy boot store in Toronto when Colin Lake and another (unnamed) 17 year old (two 'young offenders', wouldn't you know) came in. Lake was celebrating the last day of his year-long probation on a weapons offence. That liberty would cost Louis Ambas his life. Ambas was stabbed 53 times, and bled to death within minutes. Lake was tried as an adult and sentenced December 4 to life in prison with no parole eligibility for seven years. "Lake's mother, Cheryl Roach, wept as another supporter said, "How can they do this to him (Lake) before Christmas?" (Toronto Sun, December 5, 1997) Lake's accomplice has not yet come to trial. Only after the sentencing were Canadians permitted to learn that Lake is an illegal who will be deported to Trinidad at the conclusion of his sentence. Immigration spokesman, Kevin Sack said, "his department couldn't disclose Lake's immigration status before because he was a young offender. Lake's status is now public since he was tried and convicted in adult court, he said. Sack said Lake entered Canada as a visitor in December 1990 and overstayed his visa. 'He was residing in the Metro area with family members." (Toronto Sun, December 7, 1997) Plain and simple, dropping all the bureaucratic babblegab, this murderous punk was an illegal! In addition to the weapons conviction, his dismal record included three robbery convictions dating back to 1993. This tragic case raises some troubling questions about a country which confuses statecraft with social work: Lake came here as a 13 year old. His mother resides here. Could she possibly be illegal? "Immigration officials confirmed yesterday Cheryl Patricia Roach, 41, was ordered deported last March. … The mother of teen killer Colin Lake is trying to avoid deportation back to Trinidad and Tobago on humanitarian and compassionate grounds." (Toronto Sun, December 9, 1997) Let us fervently hope that Ms. Roach's claim does not rely upon her 'right' to visit her son in prison. This inability to 'disclose the immigration status' of young offenders is yet another despicable aspect of the most despicable legislation foisted on a helpless populace. How many other Young Offenders (not tried as adults) are out there awaiting deportation? Let's ask Mme. Robillard! "Under the provisions of Canada's Privacy Act … " Young Offenders legislation is SO certifiably lunatic that the only logical explanation to suggest itself would be that one of its authors wanted to deep-six his own youthful misdeeds in order to safeguard career prospects. (That would certainly explain the subsequent management of the nation, which can only ben described as 'criminally insane') Why has it taken another brutally senseless death to galvanize a little action? "Metro police are now automatically collecting the names of all non-Canadians charged with criminal offences to cross-check with their immigration records. … Police estimate about 25,000 names of non-Canadians committing crimes will be filed yearly into a computer. Of that, action will be taken against about 5,000, police said. … [Head of Metro's fugitive squad, Det. Sgt. Don] Campbell said the names of the non-Canadians are hand-delivered to immigration officers, who are required to conduct checks. (Toronto Sun, December 7, 1997) So why don't they? Of course, two problems immediately suggest themselves: the ease with which names and documents can be falsified, and the perpetually 'concerned' sensitivity patrol — although legitimate immigrants, anxious as they are to 'improve' this country, would presumably welcome official recognition of their intrinsic nobility. In a related development, an MP informs us that, according to Vancouver police, one day recentlly produced 60 arrests, of whom 32 — over 50 per cent — were not Canadians!
Reformer Suggests Simple Measure to Stop Illegals
Immigration critic John Reynolds (Ref.) has proposed a workable alternative whereby Canada-bound passengers are photographed and their documents scanned before they board the plane. (As we know, airlines require documents to board.] Claiming papers had been mysteriously 'lost' mid-flight would serve no purpose; the security check would be conducted while the plane is in the air. Upon arrival – minimal wait with maximum results. "He said it now takes more than two years to conduct security checks on claimants once they're in Canada. … Some 60% of claimants are ruled to be bogus, but a large number of them go underground rather than return home." (Toronto Sun, December 8, 1997) "Reynolds said the space-age scanning system will cost the government about $10-million, as compared to about $300-million now spent to process refugees." (Toronto Sun, December 7, 1997) We would go further and suggest that since Canada routinely bribes countries of origin to accept deported undesirables, convicted illegals should be deported to serve their sentence 'back home' — the cost of incarceration to be picked up by the Canadian taxpayer. We would have paid to keep them here in any event, but we have no need of a Colin Lake, released after seven years establishing close and enduring ties with an assortment of our own undesirables. By this means, when Lake is finally released, his network of association will have been made in his own community . The remainder of his life would tie him to his – not our – community. The policy of deporting a criminal to what is essentially an alien environment at the conclusion of his sentence is an undue burden on the individual and his community; seven institutionalized years would provide an admirable opportunity to readjust and reintegrate. (And in the case of Mr. Lake, to receive visits from his mother!]
Montreal Wracked With Inter-Ethnic Gang Violence
"Some experts say the increase in ethnic-based violence among teens is more about proximity than about ethnicity. Still, there are clear signs of tension in this multi-ethnic city, a study found. Greg Kyomajian says it's a basic fact of life in the north end neighbourhood of Bordeaux-Cartierville. 'You'll never see a black guy walking around here alone,' he says. Not so long ago, Kyomajian was a leader of a group of mainly Arab teenagers in Bordeaux-Cartierville who regularly had run-ins with black youths from neighbouring Montreal North and Greek youths from farther south in Park Extension. … A cocky 16-year-old named Gaby Habr [says]: 'If you come here and disrespect Arabs, I can bring together the people to get you back.' Last month, Habr and his buddies clashed with a group of Latino youths who crashed a school dance at Ecole Sécondaire La Dauversière on l'Acadie Blvd. The Latinos, who weren't from the neighbourhood, started yelling insults at Arab students, provoking a fight. They were expelled, but returned shortly afterward in greater numbers.
Habr got a group together and went outside to meet the challenge. But Montreal Urban Community police intervened, sporting dogs on long leashes. … In recent years, people have reported an increase in such ethnic-based fighting especially in fall, with the return to school. But this autumn has been particularly deadly, with two dead and six injured. In September, an 18-year-old of Haitian origin was shot dead outside a school dance in Montreal North. On Nov. 1, a 19-year-old Latino was stabbed outside a school dance in Côte St. Luc. On Nov. 8, four blacks of Haitian origin age 17 to 20 were shot inside a dance hall on Ste. Catherine St. E. Also on Nov. 8, 70 black and Arab youths clashed in a huge brawl at a teen dance in Ile Bizard. They pulled off their belts and used them as whips, leaving 400 screaming teens running for cover. In the most recent serious incident, on Nov. 15, a 17-year-old boy was killed and a 13-year-old boy went into a coma when they were stabbed in a fight pitting youths of Cambodian and Vietnamese origin against each other outside a dance staged by the Fondation Khmer pour les Étudiants in a church basement on St. Denis St. Both victims were of Cambodian origin. Witnesses told police the trouble started after the Vietnamese boys lost a break-dancing competition to the Cambodian boys, and one of the Vietnamese boys threw a chair at the Cambodian boys. The Vietnamese boys stormed out, yelling they'd kill the first Cambodian who followed them outside. The Cambodian boys who won the break-dancing competition followed them outside. The Vietnamese boys ran to a car, grabbed a stash of heavy knives, and and descended on the unarmed Cambodian boys.
Although crime in general is declining, violence involving adolescents is rising sharply. In 1995, the Secrétariat à la Jeunesse, an advisory body to the the Quebec government on youth issues, asked the government to create a committee to look into rising levels of inter-ethnic violence among teens. … In its report, the committee concluded: 'There are clear signs of intercommunity tensions in the different milieus where young people congregate.' In the mid-1980s, police say, there was a lot of black-white violence in French schools. But with young white francophone families in the midst of a significant exodus to off-island suburbs from some island neighbourhoods, and with the birth rate among francophones in Montreal still relatively low, so-called francophones de souche are simply not as great a presence as they once were in many island schools, according to the 1995 government study. … A growing number of schoolyard brawls in Montreal are pitting Ethnic Group A vs. Ethnic Group B. 'The reality of Montreal is that it's a multi-ethnic city,' said Det.-Lt. Didier Deramond, head of the MUC police anti-gang squad. Deramond says intra-ethnic violence in which assailant and victim are of the same ethnic origin is more commonly the product of structured criminal gangs than is inter-ethnic violence. Last week, for example, police arrested 15 members of two rival Montreal street gangs of Sri Lankan origin on charges of extorting money from local Sri Lankan businesses and uttering death threats. " (Montreal Gazette, December 13, 1997)
You can reach the Canada first Immigration Reform Committee at:
P.O. Box 332 Station 'B'
Etobicoke, Ontario
M9W 5L3
CANADA