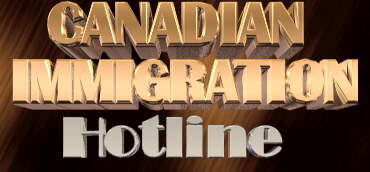 Warren Kinsella, a scribbler who penned Web of Hate, a diatribe against Canada's populists, demonstrates another of the sorry results of Canada's immigration policy — the manipulation of the political process by and for special interest groups. An Eastern carpetbagger with tenuous Western roots, Kinsella "was seeking the federal Liberal nomination in North Vancouver. He had been a resident of the riding less than a year. He won the nomination with the support of new members recruited from the Iranian community in North Vancouver. … Mr. Kinsella's nomination was well planned and well financed. And Liberal leader Jean Chretien's first B.C. stop of the campaign was in North Vancouver." ( Globe and Mail, May 20, 1997) It's interesting that an establishment-backed candidate would have to resort to recruiting members of a tiny minority, the Iranians, in overwhelmingly European North Vancouver to secure his nomination. Had he been elected, we know who would have represented the minority. Fortunately for the Majority, Kinsella went down to a thumping defeat at the hands of incumbent Reformer Ted White.
CRIME WATCH
Chinese "Refugee" & Illegal Sentenced for Heroin Smuggling
"A Provincial Court judge in Vancouver handed down one of the harshest sentences on the books for drug trafficking [July 11]. Judge Wallace Craig gave two men convicted of trafficking in heroin 20 years each in prison. But the two men weren't in court to hear the sentence. Hong Chiang Ho and Ming Pui Sum were charged with trafficking 7.5 kilograms of heroin in 1995. They were released on $50,000 bail and did not appear for trial when the hearing resumed last month. The judge called Mr. Ho and Mr. Sum terrorists who will likely continue their underworld business. Mr. Ho is a landed immigrant who came to Canada as a refugee from China in 1989. Mr. Sum has been a refugee claimant [illegal] from China since 1991." (Globe and Mail, July 12, 1997) This case raises some serious questions of accountability. Who did a criminal records check on "refugee" Ho? What was found? If no check was done, will someone be fired? Who set these major league heroin smugglers free on a paltry $50,000 bail? Will he/she be held accountable? Sum, the illegal making his refugee claim, is yet another argument for holding all who enter Canada illegally in custody until they can be dealt with. Concerned readers might like to write their MP and ask when we will put accountability back into our immigration system.
Nigerian Welfare Fraud Artist Deported
"A former Nigerian military police officer who scammed welfare here to support his family back home has been given the boot by an immigration board. Ayodele Akinsola, 32, who has nine aliases, was given the punt by an Immigration and Refugee Board because of 15 convictions in Canada. The board said Akinsola worked for 11 years as a military police officer responsible for enforcing rules and discipline within the Nigerian army. Akinsola arrived in Canada in 1994 using a false Nigerian passport and bogus U.S. documents. He filed a successful refugee claim. Akinsola said he became involved in criminal activity to obtain funds to send to his father in Nigeria who was being harassed by government agents. … Board member Daniele D'Ignazio said Akinsola's convictions include possession of a credit card obtained by crime, uttering forged documents, obstructing a peace officer, assaulting a peace officer and a list of fraud charges. … D'Ignazio said Akinsola has no marketable skills. He also said his 'prospects for a successful entry into the labour market are bleak at best.'" (Toronto Sun, July 2, 1997)
Tiger Penises Illegally Sold As Aphrodisiacs in Chinatown
The holy gospel of multiculturalism holds that all cultures are equal. Worse, government policy is to "promote and enhance" Canada's multicultural features. Cultural differences go way beyond the superficial; for instance, some cultures like potatoes, others like pasta, and still others prefer rice as their source of carbohydrates. Cultures also imply values. What happens when cultural values collide? In a healthy society — and ours, with its commitment to multicult, is not — the values of the Majority would prevail. The following items about Chinese fringe medicine and sexology highlight the problems. Many Chinese seem to take the view that if it creeps, slithers, crawls, runs, swims or flies, its flesh should be eaten and its other body parts powdered for use as medicines or aphrodisiacs. One gets the impression that, if Noah's Ark had been floating around China, its animal contents would have been eaten before the 40 days were up. This culture clearly conflicts with the conservationist values that most of European descent espouse to one degree or another. "Animal penises — including endangered tigers — are readily available in Chinatown shops, an animal rights activist warned [July 10]. In fact, Toronto has become a hotspot for the sale of animal penises — used for medicinal and virility purposes by some groups — said Anthony Marr of the Western Canadian Wilderness Committee Marr said within an hour he was able to buy the penises of deer, tigers, seals, dogs and wolves and the testicles of a rooster from stores in Chinatown. 'These are totally disgusting,' Marr said. 'These products shouldn't be openly displayed, and the illegal ones should be banned.'
The wildlife penis is believed to restore potency and virility in men. … He said any product made out of tiger parts is illegal because the animal is an endangerd species worldwide. The animal parts are crushed into pills and pastes which are sold in small boxes for under $10. The products are used mainly by members of Metro's Chinese, Korean, Vietnamese, and Japanese communities. … He said the animal parts market is worth $6-billion yearly and is on the rise in Asian countries. Marr said shark fins, crow's nests, dried seahorses, bear bladders, seal jaws, and sliced deer antlers are also popular making soups in Asian communities.
Lonny Coote, of the Canadian Wildlife Service, said his group doesn't have the manpower to curb the large amount of smuggling of animal parts taking place." (Toronto Sun, July 11, 1997) Perhaps, the federal government could take some funds from the Ministry of Multiculturalism to hire more wildlife inspectors to control the abuses caused by poorly selected immigration. Michael Valpy of the Globe and Mail (July 15, 1997) also interviewed Marr, who is of Chinese origin. "All trade in tiger parts is banned under the United Nations Convention on International Trade in Endangered Species (CITES). Canada is both a signatory to CITES and has legislation banning domestic commerce in endangered species. On the table in front of Mr. Marr … are a number of packages, three of them with tiger illustrations. Lettering on one package, in English, claims its contents are 24-per cent tiger by weight. Another packet has a two-word title. The first word is blacked out, the second word is 'whip'. Whip is a euphemism for penis. If one looks closely at the blacked-out word, the letters spelling 'tiger' can be made out. The tablets in this particular package are made by the Fatshan Union Medical Works, in Fatshan, Guangdong, China. The package advertises that they are good for 'general debility, weakness, overworking, pollution, night sweating, insomnia, nightmares, ejaculation praecox (premature), infertility, getting old, getting cold feeling in sex and unable to be pregnant.' Mr. Marr has found tiger pills in Chinese commercial districts across the country. They are brought into Canada in violation of international convention. They are sold openly in violation of Canadian law.
No officials in Canada do anything about it. 'They don't want to ruffle any ethnic features,' said Mr. Marr. Data from endangered species protection groups indicate that China exported 27-million tiger-derived products between 1990 and 1993 and imported a weight and volume of tiger bones equivalent to 400 grown tigers and South Korea imported the equivalent of 300 grown tigers in 1993 alone. There are about 4,000 wild tigers left in the world. Mr. Marr also campaigns against the trade in seal penises. He points to a package labelled Hai Gou Pien Pill (Sea-Dog Whip Pill). The packet contains (says the writing on the box) three seal penises mixed with goat, deer tail, gecko and ginseng and sells for $6.99. … No one knows how many seal penises are bought each year by the Chinese. At minimum the number is estimated to be 30,000. Canadian seal harvesters are suspected of throwing female carcasses overboard, bringing only males into port." "Seahorse populations in the wild are under threat from surging demand for traditional Asian medicines and aphrodisiacs, the first major study of trade in the fish said yesterday.
More than 20 million seahorses … are caught and traded each year, the Trade Records Analysis of Flora and Fauna in Commerce (TRAFFIC) report said. The majority are used in Asian medicines to treat problems including asthma, heart disease and sexual disfunction. China is estimated to import 20 tonnes each year. 'Seahorses are now at risk all over the world,' said researcher Amanda Vincent of Oxford University. 'The trade is large, global and apparently unsustainable…. In Hong Kong, sought-after species [of seahorse] can fetch $,540 a kilogram [2.2 pounds].'" (Toronto Star, July 11, 1996) Police on the U.S. Eastern Seaboard are cracking down on poachers hunting baby eels. "The transparent creatures [are] 5 to 7.5 centimeters long and not much thicker than a pencil lead. … Recently, however, a strong Asian market has pushed the price of so-called glass eels to rarefied levels. … Says John McCord, a South Carolina marine biologist, 'There's a big market and an illegal fishery. They're worth so much, it's worth the risk. Many states ban the capture of glass eels, which struggle upstream each spring after having spawned in the Atlantic. …
It is during their one-time passage to fresh water that glass eels are vulnerable to capture, and to being bagged, moistened, iced down and shipped live in jets bound mainly for China, Taiwan or Korea. … They end their days as a high-fat, high-oil meat that is especially prized in Japan, where it often is served barbecued in a dish called kabayaki. Rising demand in Asia has brought an almost tenfold increase this decade in prices American dealers pay for glass eels, and this year those catching the tiny creatures are making about $300 (U.S.) a pound, according to fishery officials. It takes at least 2,000 glass eels to make a pound." (Toronto Star, April 12, 1997) Horne of Darkness: Rhinos on the Edge is a book by Carol Cunningham and Joel Berger that examines the plight of the rhinoceros. The black rhino is on the verge of extinction. The wicked Asian-driven trade in rhino horns is the culprit. "Adult black rhinos are so powerful that their only predators are humans, who slaughter them for their elegant, slashing horns. Asians grind them into medicinal powder and pay up to $16,000 (U.S.) a kilo. African poachers receive a tempting $100 to $360, equivalent to an average annual income. The insatiable demand for rhino horn is the primary cause for the animal's critically endangered status." (Globe and Mail, May 10, 1997)
You can reach the Canada first Immigration Reform Committee at:
P.O. Box 332 Station 'B'
Etobicoke, Ontario
M9W 5L3
CANADA