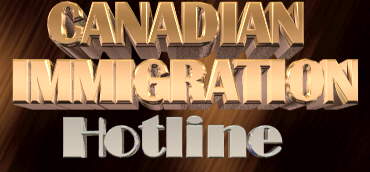 Some of the deep thinkers in the Third World see the massive movement of their people into Europe , North America, and Australia as part of a strategy of conquest. Seldom has it been more clearly spelled out than in widely ignored comments by Malaysian Prime Minister Mahathir. "The Malaysian Prime Minister Dr. Mahathir, has proposed that Asian and African countries swamp Europe and the U.S. with legal and illegal immigrants if developing nations are 'not allowed to prosper.' In an attack on the Group of Seven countries, the World Bank, the International Monetary Fund and the European Union, he said 'people mobility' was the ultimate weapon of the developing 'South' nations against the developed 'North.' As the invited keynote speaker at the inaugural Southern African International Dialogue in Botswana [May 5], Dr. Mahathir told the heads of 12 regional countries … that the North was intent upon recolonising the South through 'globalisation'. … 'We should migrate North in the millions, legally or illegally, if we are going to be global citizens,' Dr. Mahathir said. 'Masses of Asians and Africans should inundate Europe and America.'" (The Australian, May 7, 1997) Commenting on Mahathir's revolutionary invasion strategy, Dr. Wayne Lutton, associate editor of The Social Contract and author of The Immigration Invasion ($5. from C-FAR)warned 200 people meeting at the Council of Conservative Citizens in Atlanta, May 31: "The Camp of the Saints [available for $14 from C-FAR] is coming our way. They've declared racial and demographic war on us."
U.S. Visitors Give Bronx Cheer for Toronto's Diversity
The party line preaches that the world is wowed by Toronto's ethnic diversity and New World Order multicult face. In an article entitled "Toronto: A Great Place to Visit", the Globe and Mail (February 14, 1997) reported the survey results of the attributes U.S. visitors find most positive in Toronto. Multicluturalism was near the bottom of the list: cleanliness, 46 per cent; friendly people, 28 per cent; variety of things to do, 18 per cent; safe environment, 14 per cent; shopping, 13 per cent; restaurants, 13 per cent; special attractions, 12 per cent; performing arts and museums, 11 per cent; cosmopolitan, 5 per cent; ethnic mix, 3 per cent!
Immigration Policy Discriminates Against Whites — Reformer Says
"Canada's immigration system is racially driven to ensure at least 85 per cent of people who come into the country aren't white, a Reform candidate said May 17. 'If you look at the immigration system right now … they've got it divided according to racial lines,' said Carla Dancey. … 'Eight-five per cent of the people coming into the country have to be ethnic and 15 per cent white, because before they had 85 per cent white and 15 per cent ethnic and they decided that was racist." (Edmonton Journal, May 18, 1997)
CRIME WATCH
A Dubai-ous Case: "Refugee" Flim Flam in Halifax
On June 16, four refugee hearings will take place. Last May, when the container ship Maersk Dubai (now renamed Med Taichung) steamed into Halifax, 8 of her 12 Filipino crewmen jumped ship and relayed a harrowing account of death on the high seas. They accused the ship's Taiwanese officers of jettisoning two Romanian stowaways (joined by a third two months later) off the coast of Spain. The provenance and "progress" of this case typifies Canada's several behavioural disorders. By the end of May, RCMP had boarded the ship, arrested the Taiwanese on suspicion of murder and extradition proceedings were initiated. In a puzzle whose main components were a Taiwanese registered ship, Taiwanese officers, Filipino malcontents, Romanian stowaways and a crime which may or may not have taken place in international waters – what could be more natural than for Canada to wade right in and ally ourselves with Romania (based on a 102 year old imperial relic of an extradition treaty)? Just coincidentally, during the course of the extradition hearing, Mr. Chretien travelled to Romania to cut the ribbon on a spanking new Candu reactor.
Canada assumed this posture over the interests of Taiwan (no treaty, no diplomatic recognition – and just coincidentally, not much liked by another potential trade partner, China). Neither Canadian law, nor international agreements authorize Canada to prosecute in the matter. By their own admission, the Filipino crewmen had witnessed a horrific crime; nevertheless, when called, they refused to testify unless or until they and their families received refugee status here – in essence, extorting payment in advance for testimony. Making the most of their first big photo-op, Boatswain Rodolpho Miguel stood on the courthouse steps, sobbing and waving photos of his children: "If protecting your family is illegal in Canada, I'll go to jail then." (Globe and Mail, September 6, 1996). With this performance, the emotional blackmail had barely begun. According to Mr. Miguel, sometime in July a campaign of terror had begun in the Philippines. The families of the four whistle-blowers claimed they had been subjected to life threatening bullying and the (rather unusual) simultaneous offer of enormous cash bribes to ensure silence on the stand. Further acquaintance with Mr. Miguel in particular has not alleviated concerns as each month seems to bring new revelations. According to documents found on board the vessel, Mr. Miguel was a malcontent perpetually at loggerheads with the captain, and due to be fired. Seven of his fellow (Filipino) crew members report his saying: "He had an ace up his sleeve and was going to come to North America and stay". (Globe & Mail, September 20, 1997) By now the media spotlight was firmly fixated on Mr. Miguel and his "fear for his family". His refusal to testify resulted in preparations for a whole new trial – contempt charges against Miguel, and two others: Ariel Broas and Esmeraldo Estaban.
All the Filipinos are represented by a single (immigration) lawyer – Lee Cohen. This in itself suggests that the men have one common cause – refugee status anybody? Cohen applies, without success, to the Immigration Board in hopes of bringing everyone's family over "so they can come to Canada and be protected from harassment and death threats." His next maneuver is to request family members be subpoenaed to come over and testify in the contempt case: "I have to produce the best evidence. The best evidence is the family members in the Philipines." (Globe & Mail , September 27, 1996) In his initial statement to a Ports Canada police officer, Miguel cheerfully acknowledged his part in shoving the Romanians overboard: "Myself, the captain and two officers and some of the crew threw [them] overboard." (Globe & Mail, September 27, 1996). Lawyers from the other side suggest Mr. Miguel revised his statement only after realizing he might be charged. Esmelado Esteban rediscovered his thirst for justice and testified: "Under orders from the ship's boatswain [none other than Rodolpho Miguel] and first mate, he [Esmeraldo] and other crew members built a raft as the terrified stowaways looked on." ( Toronto Star, October 10, 1996)Tell a horrifying enough tale and they'll all believe you- for a while. Charges are dropped against Chaur-Sheng You, Maersk Dubai's carpenter. "Mr. Miguel first testified that he saw Mr. You touching a stowaway before the man was forced off the ship in May of this year. Under cross examination last week, however, he acknowledged that Mr. You was not involved and only watched the May incident." (Globe & Mail, December 20, 1996) "Canadians have spent at least $200,000 so far on an extradition hearing in Halifax. …Included in the costs tallied so far are about $112,000 in translation fees" (Globe & Mail, January 28, 1997) It goes on and on, but when the dust settles, the taxpayers may be out even more money. The trial began Sept 3 and actually concluded March 6.
Because of procedural conventions, the Taiwanese were forced to sit silently as Miguel first accused, then recanted under cross-examination (possibly not the best strategy if your family really are living in fear for their lives); charges were reduced or dropped, and at the end of the day, the Taiwanese returned home. Taiwanese prosecutors are dismayed that Canada cannot or will not provide them with full details of the case (diplomatic status again). The Filipinos have made it clear that they will not testify in Taiwan, and they don't have to. (Taiwan is not recognized by Philippines either). But, quite apart from that – why should they? They have no interest in mounting a refugee claim in Taiwan. They do here though. On June 16, Esmeraldo Esteban, Ariel Broas, Juanito Ilagan and, of course, Rodolpho Miguel will attend refugee hearings. There's little reason to think that Canada will not oblige. Throughout the course of this case, Canada has taken Mr. Miguel's word at face value (at least until he reconsiders) in every particular. From the outset of the trial, Canada has prefered to think the unthinkable of the Taiwanese, rather than for one moment presume (despite clear and blatant evidence to the contrary) that maneuvering for refugee status would take precedence over every other consideration. If callous greed and disregard for law were demonstrated (and have they not been?) these men should simply be returned home — post haste.
You can reach the Canada first Immigration Reform Committee at:
P.O. Box 332 Station 'B'
Etobicoke, Ontario
M9W 5L3
CANADA