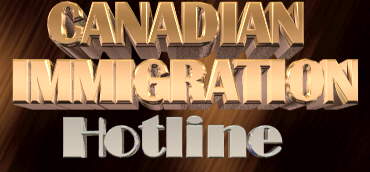 "Enough is enough. That's how Lower Mainland residents, especially women, feel about the current levels of immigration to B.C. by Asians. But the growing resistance to Asian immigrants — 80 per cent settling in the Lower Mainland — is simply pragmatism, experts say. 'Women in particular have a heightened awareness of the educational and social impacts of high levels of immigration, and this is not racism; their concerns need to be taken seriously,' warns Don DeVoretz, director of Simon Fraser University's Centre of Excellence in Immigration Studies.
A new Province poll by McIntyre & Mustel reveals the existence for the first time of what DeVoretz calls 'a significant swing group — a 30-per-cent switch' in people who once tolerated high immigration levels but now are sending out loud signals they've had enough. … Suggests pollster Evi Mustel: 'Women see the educational fallout. People are saying that immigration has reached its tolerable limits. Enough is enough.'" (Vancouver Province, November 26, 1996)
China Has Different Cultural Notion of Human Rights, Expert Says
One of the many problems with Canada's multicultural policy is the notion that all cultures are equally valuable. People from a variety of cultures are flung together in Canada. We must allow everyone to be himself and no culture — least of all the European culture that largely built this land — is to predominate. If all this is so, then, what will happen when we have large numbers of people with very different views of what constitutes basic human rights?
According to a number of prominent authors, China's traditional culture has a very different notion about human rights from those of us in the West. Writing in the Globe and Mail (December 28, 1996), businessman Peter V. Gundy explained: "In a 1993 article in Foreign Affairs, which The Economist magazine recently claimed was as influential as George Kennan's famous 1947 article in the same publication expressing the need to contain the Soviet threat, Samuel Huntington states that 'world politics is entering a new phase in which the great divisions among humankind and the dominating source of conflict will be cultural.'"
If that's so, a multi-cultural Canada sounds like a prescription for endless conflict and disunity. "Mr. Huntington notes that differences among civilizations are basic and will not disappear. People from differing civilizations hold different views on 'the relations between God and man, the individual and the group, the citizen and the state, parents and children, husband and wife, as well as the relative importance of rights and responsibilities, liberty and authority, equality and hierarchy.' I know from many discussions with Chinese people that they do not share our views about the desirability of democracy and what constitutes human rights. They do not subscribe to the same set of values that we feel should apply to all civilizations. As Mr. Huntington puts it, they want to become modern without becoming Western."
Partial Amnesty for Undocumented Illegals
The ludicrous policy of permitting people to enter Canada illegally and then claim "refugee" status, leading eventually to citizenship seems to sink to new levels of folly with each passing month. Now, large numbers of Somalis and Afghans, who can provide us with no documentation as to who they are, can become "landed" — and, thereby, have the right to start sponsoring their extended families — if they've managed to stay out of trouble with the law for three years.
"Immigration Minister Lucienne Robillard is expected to grant landed immigrant status [November 13] to as many as 14,000 Somali and Afghan refugees. In order to get this status, … these refugees must be able to show they've been good citizens with no criminal records while living in Canada or before they arrived.
The federal government has in the past pegged the number of non-status refugees in Canada at 7,000, but refugee advocates say there are actually some 14,000 Somalis alone in Canada — including 10,000 in Metro — who have been living in limbo. … Ahmed Samater, of the Somali Committee for Fair Immigration A Policy, said those living in limbo can't vote, accept certain government jobs, leave the country or sponsor their loved ones into Canada." (Toronto Sun, Nov. 13, 1996)
CRIME WATCH
Sword Swinging Melee Erupts as Factions Clash in Surrey Sikh Temple
Perhaps, control freak Justice Minister Allan Rock should consider registering swords. In Surrey, B.C., they're more dangerous than guns. "Police charged three men with assault and weapons offences [January 13] after a wild sword-swinging melee at a Sikh temple on Saturday [January 11] left four people injured — one man with slash wounds to his head and neck. A fourth man wanted for attempted murder turned himself in to police in Surrey. A Canada-wide arrest warrant had been issued for Piara Singh Panasar, 48, who also faces one charge of aggravated assault and a weapons charge.
RCMP said the risk of new violence looms over the Guru Nanak temple in suburban Surrey despite efforts to engineer talks between warring moderates and fundamentalists. 'In the long run, we don't know how we're going to be able to work to resolve this,' Constable Grant Learned said." (Globe and Mail, January 14, 1997) The temple is used by about 17,000 of B.C.'s 110,000 Sikhs. The violence was expected by authorities. "Surrey Mayor Doug McCallum and police warned [December 27, 1996] that the dispute between religious moderates and fundamentalists at Guru Nanak Sikh Temple will escalate into violence unless the two groups can reconcile their differences. … Guru Nanak vice-president Balwant Gill … described the fundamentalists as 'militant terrorists', adding that it would be inappropriate to enter mediation when the temple is pursuing assault charges against some of them.
The moderate group won a narrow majority of seats on the executive of the 17,000-member Surrey temple a year ago, ending 10 years of political control by the fundamentalists. [On December 21], RCMP responded to a call at the Surrey temple after about 100 people, three allegedly brandishing swords, hurled tables and chairs out of the temple's dining hall. Although it is traditional for Sikhs to sit on the floor for temple meals, some observers say that control of the temple — not a break with tradition — is behind the dispute.
Moderates who now control the temple allege that the fundamentalist faction was using much of the temple's income — about $100,000 a month — to support Sikh militants in India, instead of concentrating on needs of the local Sikh community. The fundamentalists, many of whom are members of the International Sikh Youth Federation, advocate violence in the pursuit of an independent Sikh homeland in India known as Khalistan." (Vancouver Sun, December 28, 1996)
Rapists, Pedophiles, Ottawa Still Won't Deport These "Refugees"
Columnist Lidia Corbella wrote recently: "Over the past year, I have met the traumatized victims of three refugees from different countries. The first victims I met were girls — both raped at age 15 by Ethiopian refugee Yohannes Mehari Mircha. While Mircha was out on $750 bail after he videotaped himself sodomizing and repeatedly raping Jennifer, he committed a second rape against another girl. … Just recently, … I met another rape victim, Juanita. She was raped by Nery Gilberto Sanchez-Miranda, a refugee from Guatemala. .. Juanita, a devoutly religious evangelical Christian, was a virgin when she was raped by Sanchez-Miranda.
The gift of her virginity, which she had saved all those years for the man she was to marry, was stolen from her. She was inconsolable for a long, long time., But she took some comfort when Sanchez-Miranda was convicted of sexual assault on March 19, 1993, and sentenced to four years in prison. She especially took comfort when she learned that Sanchez-Miranda was ordered deported in 1994. Unbelievably, that tiny comfort was stripped away by federal Immigration Minister Lucienne Robillard, who has refused to sign the certificate branding him a public danger, without which the deportation cannot go ahead. In typical government fashion, they say they cannot reveal the reasons why Robillard has decided to allow Sanchez-Miranda to stay in Calgary because it would violate his right to privacy.
Incredible, isn't it? Then there are the numerous victims of Walter Beltran, a refugee from El Salvador. Beltran, 20, recently was fined after pleading guilty to a narcotics charge and was serving a one-year sentence in a Calgary jail for breaking and entering. While in jail, Beltran apparently compiled a list of pictures and phone numbers of 150 women and girls he clipped from local papers.
Police, tipped off by a parent who traced a strange call, believe Beltran may have compiled a list as a guidebook for more break-ins — or worse. He is currently undergoing a deportation order. But what are the odds a man who breaks into homes and compiles lists will be deported if a convicted rapist is not? … I have met the victims of three refugees who have committed heinous crimes against Canadian citizens. They are still here. They shouldn't be." ( Calgary Sun, November 24, 1996)
You can reach the Canada first Immigration Reform Committee at:
P.O. Box 332 Station 'B'
Etobicoke, Ontario
M9W 5L3
CANADA