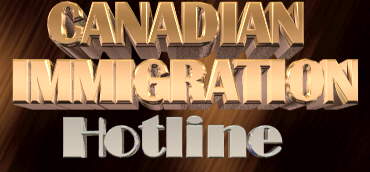 The revealed doctrine of multiculturalism tells us that all cultures are equal. None is any better than any other. To assert that Western cul- ture or Christianity, for instance, are superior is to be racist, Eurocen- tric, chauvinistic — you can fill in even more abusive labels. This doc- trine which rules us here in Absurdistan strips us of any means of protecting ourselves. Consider the following admittedly extreme ex- ample. Under multicult, we cannot vet people and say that their absurd and brutal beliefs simply do not fit it. After all, who are we to say that our beliefs are any better than theirs? " Children used as human sacrifices — A spate of human sacrifices allegedly carried out by Hindu holy men has spread panic in the northern state of Uttar Pradesh. Police in Saharanpur, 130 km north of New Delhi, are i

nvestigating the ritual killings of four children in the past month which officials say are linked to a bizarre medieval cult still prevalent in many parts of the country. In the most recent incident, the decapitated body of a seven-year-old boy was found floating in a river last week. The boy's eyes had been gouged out and his nose and ears sliced off. In another incident, the dismembered body of a girl, five, was found near the village of Rampur Maniharan. Two other children, both six, have also been killed in mysterious circumstances since July 30. Police say the killings bear the hallmarks of human sacrifices carried out by followers of an obscure Hindu sect known as Tantriks. The Tantriks believe that drinking blood from human skulls, sleeping with corpses and kidnapping young children for ritual sacrifices will give them supernatural powers. Human sacrifices are also carried on behalf of childless couples and to ensure the fertility of the soil. In one case last year near the city of Varanasi, a man, 55, was killed and eaten by his family after a Tantrik told them it was the only way to appease the gods. Tantrik rituals are still common in the semi-literate, impoverished villages of northern India where superstition runs strong and police are spread thinly. Panic-stricken villagers around Saharanpur have kept their children indoors because of the fear of further kidnappings. Two men are being questioned over the killings." (South China Morning Post, September 1, 1998)
Singapore Protects Its People From Illegals, Loonies & Health Threats — Why Don't We?
"Singapore passed a law yesterday requiring all foreign workers, from bricklayers to bank executives, to take medical examinations showing they are free of AIDS and other diseases. Students and those visiting their families for long periods will also face the requirement, included in an Immigration Amendment Bill that also increases the punishments for illegal immigrants and smugglers. Tourists, or people in transit through Singapore for short periods of time such as business conferences, would not be subject to the tests, Home Affairs Minister Wong Kan Seng told Parliament, which passed the bill by unanimous voice vote. Foreigners already in Singapore will be immediately subject to the law. The medical exam will cover not only all infectious diseases, but 'other medical conditions, such as mental illness, insofar as a foreigner may be a danger to society as a result of his medical condition,' Mr Wong said. Since 1993, more than 2,000 foreigners living and working in Singapore have been found to be carrying HIV, which leads to AIDS, he said. Those who refuse to take the tests face a fine of S$2,000 (HK$8,900), six months in prison or deportation. Another change brought by the bill is that boat operators who smuggle in illegal immigrants, and those who attempt to enter the country illegally, will now receive three strokes of the cane. Before, only individuals who succeeded in entering illegally were liable to be caned. … Also, corporations whose employees are involved in hiring illegal workers will now be subject to twice the previous fine, up to S$200,000, and company chiefs will be held personally liable." (South China Morning Post, September 5, 1998)
Hukumnamah & Other Thrills of Diversity
"'They are fighting for the hukumnamah (a holy edict) and fighting against the hukumnamah. That is not the Sikh way,' said Professor Manjit Singh, one of the five head priests who make up the supreme Sikh body the Akal Takth, in Amritsar, India. … Manjit Singh's plea from the Punjab came as Vancouver Police Chief Bruce Chambers personally found out how divided Sikhs are over the issue of tables and chairs. A meeting Friday between him and the two factions ended without agreement when the traditionalists refused to sit in the same room with two excommunicated members. … The sides were in separate rooms as Chambers went back and forth." (Vancouver Province, August 2, 1998) In that spirit, "Twenty five people were hospitalized in critical condition after residents of two rival villages hurled rocks at each other Sunday during the Gotmar festival in the central Indian state of Madhya Pradesh. … Every August, residents … line up across a river and hurl rocks and abuses at each other during a ceremony. Getting injured is considered a good omen. Once the ceremony is over, residents of both villages eat and rejoice together." (Toronto Sun, August 25, 1998) Toronto's East Indian community celebrated 50 years of independence from Britain (albeit in Canada). "Ontario Citizenship Minister Isabel Bassett said India and Canada have a lot in common, especially multiculturalism. … [one hopes Ms. Bassett is not suggesting that India's arrangement — uneasy truce/sporadic bloodletting — would work here] 'Within our own groups we don't interact,' [Ajit] Jain said of the Sikhs, Muslims and Hindus. … 'Nuclear testing has boosted the morale of the people.' said Shriram Mulgund, 64. 'They've proved that India is a force and the outside world has to listen.'" (Toronto Sun, August 15, 1998) "While the [Indian] flag was being raised at City Hall, across the street on Bay St., about 100 Sikhs burned the same flag to protest the treatment of the Sikh minority in India." (Toronto Sun, August 16, 1998) "A man was stabbed at a Pakistani celebration on the weekend. York Regional Police said a 25-year-old Toronto man was targeted and stabbed by four males [who] … had a variety of weapons with them, including a ceremonial sword, a knife and a pipe." (Globe and Mail, August 18, 1998)
Mainland China "Outperforms" Hong Kong in Sending Immigrants to Canada
In Hong Kong, "teenagers think that Chinese culture is inferior to that in the West, according to a survey [Psychological Analysis of Transitional Hong Kong project]. … They thought mainland Chinese people were inferior to Hong Kong people. They also thought that the Chinese people and culture were inferior to their Western counterparts." (South China Morning Post, July 20, 1998) Accordingly, "Mainland China is overtaking Hong Kong as Canada's biggest source of immigrants for the first time this century. … Chinese still need permits to leave the country … but permission is easier than ever to get – and bribes can open the exit that much faster." (Toronto Star, May 4, 1998) "'It's wild,' says [Beijing embassy] chief immigration counsellor Susan Gregson, who plans to ask Ottawa for more staff to help with the rush. … With the mainland-China stampede to Canada has come an alarming increase in fraudulent attempts to get in. Last year, China replaced Iran as the country producing the most travellers to Canada arriving with improper documents. … Canadian law-enforcement officials have expressed concern in the past about an alleged influx of Chinese gang members into Canada. At the same time, it is believed that many mainlanders with enough assets to qualify as investment immigrants made a lot of their money illegally. And not all Chinese attempting to enter Canada are as skilled as they claim to be. Immigration officials here became suspicious when a number of reputed chefs from Guangdong province applied to emigrate. Investigators discovered that 10 of the 12 restaurants where the chefs claimed to have worked did not exist. … Similar deceptions occur among some Chinese visitors to Canada. … A Canadian trade-fair organizer recently came under scrutiny after 16 of the 40 or so exhibitors invited from China claimed refugee status once they landed in Canada." (Globe and Mail, July 25, 1998) When immigration officials (issuing over 800 visas a month) think of their accelerated responsibilities as some sort of "Christmas rush", it's fair to assume that one or two cases may not be investigated thoroughly and just get the old rubber-stamp.
Never Mind "Road Rage" — Those Foreign Drivers May Be Lethal to Your Safety
Following months of myopic dithering, Toronto City Council (the Mr. Magoo of municipal governance) "has refused to give the green light to a proposal to bring horse-drawn trolleys to downtown Toronto." (Globe and Mail, July 30, 1998) There is no way of knowing how many horses have been in hiding since the idea was first floated down at the laughing academy, but equines will be relieved to learn they have been spared the indignity of a squalid death in the roller derby pandemonium of Toronto's foetid streets. Most distress- ing was the prospect of "picturesque" horse drawn conveyances ambling through the most central of Toronto's six "Chinatowns (an arterial traffic embolism which begins to build up south of College Street, only to burst a blood vessel at Dundas and Spadina). The Toronto Transit Commission is puzzling over the area's record; "four times the accident rate of any other line in the city. … The $105-mil- lion Light Rapid Transit streetcar line has had about 160 mid-block accidents involving streetcars and cars [in the less than one year] since it began operation. … Most of the accidents occurred south of College Street. [A special report identified Chinatown's problem:] 'the result of the confusing and unworkable current design of Spadina Avenue'." (Globe and Mail, June 15, 1998) Two weeks (and seven accidents later) the TTC had revised that opinion; now callously opining, "motorists are almost exclusively at fault. 'This is extraordinary,' Gary Webster, general manager of the TTC's operations branch told the [transit] commissioners. 'We've brought it to your attention because it exists nowhere else in the city.'" (Globe and Mail, July 1, 1998) How true — everywhere else, city streets have taken on the festive atmosphere of a demolition derby as pedestrians scatter like poultry. That is, those who can, run for their lives. "People over 65 make up only 20 per cent of the [Toronto] population but represent almost 50 per cent of pedestrians treated for trauma." (Toronto Sun, July 8, 1998) In a bygone day, the appearance of an amber light meant slow, prepare to stop car's forward momentum.
Today, Toronto drivers know that an amber light means floor it! Detective Tom Fullarton and his team from Toronto Police Traffic Services division hunt fatal hit-and-run drivers. "Poor driving skills used to be a common factor but now the detectives blame bad attitude. … 'What I've really noticed is the lack of remorse when we catch these people,' he says." (Toronto Sun, July 19, 1998) Red light running is endemic. As of mid-July, 45 Torontonians had been killed in this bumper-car game of urban skittles and the squeal of hastily applied brakes is just ambient background noise. Toronto city councillor Illa Bossons asserts that "Tests show that one in 256 drivers deliberately runs a red light." (Toronto Sun, March 24, 1998) At just three intersections, in the course of a single day, "Toronto police issued tickets to 112 driver running red lights." (Globe and Mail, March 31, 1998) The American Surface Transportation Policy Project said that the "5,000 pedestrians killed in 1996 … were often not even seen as legitimate road users. … It noted that the 837 child pedestrians killed by cars in 1996 was far greater than the 23 young lives taken by air bags that sparked numerous Congressional hearings and eventual action by government and manufacturers." (Reuters, August 7, 1998) What accounts for this bizarre (and escalating) trend? Since 1898 when the first pedestrian was killed by a car in London, motor vehicles have claimed 30 million lives in accidents alone. By 1990, traffic accidents were killing 500,000 people a year and injuring 15-million, mostly in developing countries.
The World Health Organization predicts that by the year 2020, alternately inept and aggressive driving skills will hurtle traffic accidents to third leading cause of death and disability worldwide — recklessly accelerating in the Third World to finish second (in finishes). "In 1981, Goff Jacobs and colleagues at the Transport Research Laboratory in Crowthorne, Berkshire, reported the results of a study in which they sat and counted how many drivers broke the rules at major junctions and traffic lights in Kingston (Jamaica), Bangkok, Ankara, Surabaya, Nairobi, Islamabad, Rawalpindi and London. The results confirmed the researchers' first impressions. In six cities in low and middle-income countries, up to 50 per cent of drivers who reached a red light with no one in front of them, jumped them, compared with 6 per cent of the London drivers. What is more, the London drivers tended to jump the lights in the first five seconds after the lights had changed, while in the other cities a quarter of the drivers waited more than five seconds — by which time traffic is coming the other way. … Jacob's team used questionnaires to survey the driving safety knowledge of people living around each of the sets of traffic lights.
The results showed that from London to Rawalpindi, drivers have the same basic knowledge of what constitutes safe driving, regardless of how well they choose to put it into practice on the road. … In 1990 alone [the heedless driving] cost to all develop- ing countries was US $36-billion. That's equivalent to almost forty times the WHO's annual budget. [By 1998, that toll had climbed to $78-billion] … Some governments actually see a high accident rate 'as a sign of the country's economic success'." (New Scientist, Septem- ber 14, 1996) Although there are fewer than three motor vehicles for every 100 citizens, China leads the world in traffic deaths. … Drivers veer out of lanes without signalling or looking. … Slowing down, speeding up and lane straddling are the constants. … [At night] buses roar along Beijing's dimly lit streets with their headlights off, because drivers believe that having them on wastes gasoline. … Last year, 74,000 people died in traffic mishaps across the country, a road-kill rate of 200 a day." (Globe and Mail, July 4, 1998) In Phnom Penh, "Traffic accidents are outstripping landmine and other war-related injuries as a major cause of death. … The number of injuries from traffic accidents had doubled between 1996 and last year. … 'One of the major problems is that Cambodians do not know how to drive,' said [Secretary of State] Dr. Narong Rith Dy. 'Most people do not take a driving test, they just buy their driver's licences.' He said officers preferred to take small bribes from errant or drunk drivers instead of arresting them." (South China Morning Post, May 28, 1998) "In Nepal, where cars were rare just a couple of decades ago, 82 people for every 10,000 vehicles die every year. In Ethiopia, the rate is 191.6 per 10,000. In Canada, by contrast, it is 1.8 per 10,000." (Globe and Mail, June 25, 1998) "On the face of it, this sounds odd. In the West, there is, on average, one motor vehicle for every two people, while in developing regions, there are only three motor vehicles per hundred people. Nonetheless, according to the [Investing in Health Research and Development] report, in 1990 the cost in human health from traffic accidents in sub-Saharan Africa alone was 'fully half as much as that in the established market econo- mies'. … In New Delhi, for example, 75 per cent of people killed on the roads are pedestrians, cyclists and motorcyclists, and only 5 per cent are in cars. … By contrast, in Britain, 49 per cent of people killed on the road are in cars. … This means that safety measures such as seatbelts and airbags which work in the West will have little effect on public health in developing countries. … Mortality rates per vehicle are greatest when vehicle use is increasing most rapidly in a country. [In other words, when people with dubious driving skills get behind the wheel, chaos and carnage ensue] … Countries such as India — where between 1990 and 1993 the number of four-wheeled vehicles increased by 23 per cent, to 4.5 million — are destined to become the world's road accident hotspots. (New Scientist, September 14, 1996) Worldwide, the leading cause of death among men aged 15 to 44 is not AIDS, heart disease or tuberculosis — but traffic accidents. "Every minute someone, somewhere, dies in a road crash. Every two seconds someone is injured. … More than two thirds of them in poor countries. … Some studies suggest that safety measures lead people to compensate by taking more risks, driving faster and following other cars more closely." (Globe and Mail, June 25, 1998) The City of Toronto has chosen to ignore frenetic clown driving and focus instead on revenue-generating parking tickets.
The province would like to double fines for red-light jumpers: from $105 to $200. Jim Brown, parliamentary assistant to the Solicitor General, says "This is a great idea." (Toronto Sun, April 7, 1998) What is the effect of bringing people with "substandard" driving skills to countries where cars are plentiful and unsuspecting motorists wrongly assume the "other guy" has some grasp of the essentials? When people are willing to use (or eat) fraudulent papers to sneak into the nation, what kind of respect is a lowly driver's licence likely to elicit? With some provinces offering driving examinations in 26 assorted languages, and a human rights industry frowning on "arrogant cultural imperialism", the tendency to drive as though fleeing a lunatic asylum can only become the norm. Like Toronto, California is now "enriched" beyond all recognition. Out of sheer desperation, the state passed a red-light camera law in 1995. "The first time the camera bill was debated, Assemblyman Bernie Richter, R-Chico, said the use of automatic cameras by government was so controlling and intrusive that it reminded him of 'Germany in the 1930s'. On Monday, Richter compared the installation of cameras at intersections to government filming of homosexuals who frequent public parks seeking sex partners.
[Des- pite his moral outrage] … In San Francisco, the number of red light violations at intersections with cameras dropped 42 per cent after just six months." (Nando net, May 19, 1998) Incredibly, in Canada (where issues like freedom and privacy are considered subversive), cameras at intersections have been similarly denounced as an unwar- ranted intrusion on Canadian "rights". One wonders whose rights are at issue — the rights of the elderly? Of children? On July 30, 1996, Thuy Thanh Ly, 26, (visiting Toronto from Westminster, California), ran a red light. She managed to plough through a group of 10 pedes- trians waiting at a streetcar shelter. Among the most seriously injured was an 89-year-old man who suffered a heart attack and broken pelvis. He died the next day. An 18-year-old mother had her right leg nearly severed below the knee; her son suffered a fractured skull. Back at home, Ly "pleaded guilty through an agent … [and was] fined $300 for running a red light." (Toronto Star, August 9, 1996)

Corporal Klinger Vamps at His Deportation Hearing
A Mexican national "showed up for deportation in a dress, blouse and lipstick — and then claimed he'd be murdered if he returned home in women's clothes. … The Mexican government doesn't condone trans- vestites." (Toronto Sun, August 19, 1998) Forced to condone every- thing, the Canadian tax-payer is picking up the tab for the "man's" psychiatric tests. In some inexplicable way, Canadians are involved with and feeling the pain of this person's "gender issues". Next day, Alfonso Nieto of the Mexican high commission said "there are a number of groups in his country that defend the rights of gays and lesbians. 'What he's saying is false and just a story,' Nieto said. 'Sounds like a good excuse for him to try and stay here.'" (Toronto Sun, August 20, 1998) The day after that, the detainee's 'friends' spring into action, and we learn that he "has been undergoing female hormone treatments for more than two years. … Friends say they're worried he's not receiving his hormone medications in jail. 'She's not doing too well,' said a friend named Phyllis." (Toronto Sun, August 21, 1998) We're happy to say that the immigration department allowed that this individual might best sort out his/her problems elsewhere. "Screaming and sobbing, Luis Ezequiel Manzo Chavez, 26, also known as 'Shadmith,' was escorted in handcuffs to a flight last Thursday night. … He came to Canada in November 1994 with his female lover, whom he later married, and filed an unsuccessful refugee claim." (Toronto Sun, September 1, 1998)
Tamil Slasher Was Deported Before
Needed: changes in Canada's laws so that no one can apply for refu- gee status from within Canada and strict automatic jail terms for de- portees returning to this country illegally — perhaps a jail stint on Baffin Island. A good argument emerges from this story of gang mayhem within the Tamil immigrants in Toronto. "A teen charged in a gang-linked double stabbing was deported from Canada less than a year ago, but returned as a refugee claimant. The youth is one of five charged in a Sept. 23 knife attack on two teens outside Sir Wilfrid Laurier Collegiate, on Guildwood Parkway. A Toronto Sun source close to the Tamil community said one of the accused was deported in December 1997 but returned as a refugee applicant with his family in March 1998. The youth and an 18-year-old have been ordered held in custody. Three co-accused were released on $10,000 bail each and ordered kept under house arrest. They belong to a group of about 20 youths known as the Tuxedo Boys, said the source. Police charged the five alleged gang members with two counts of aggravated assault and two counts of assault." (Toronto Sun, October 2, 1998) Hijackers — Too Much Like "War Criminals" Remember the "eight" (actually 10) refugees in Israeli jails whom Canada was considering for asylum? [Hotline #104, June 1998]. Morbidly mindful of international opinion, Canada backed out of the deal when our record of harbouring war criminals was noted. These Middle Eastern terror suspects have straightway taken the measure of us, and accordingly, "on August 12, the 10 prisoners vowed to go on a hunger strike until they are granted asylum in Canada." (Migration News, September 1998, Vol. 5 No. 9) The success rate among those who enlist the media to advance frivolous claims (emphasizing the chimera of Canada's obligation) is just enough to make you cynical.
Another Big Win for The Big Lie!
When scandal steamed into port, the Filipino architect of subsequent events, "implicated himself at first in the alleged crimes, a Ports Canada police officer says. But after consulting with a lawyer and being cautioned by police that evidence he was giving could be used against him in court, Rodolpho Miguel gave another statement accusing some Taiwanese officers and crew members of throwing three stowaways off the container ship Maersk Dubai. … [Ques- tioned on board] Mr. Miguel explained what happened to the stowaways by saying, 'Myself, the captain and two officers and some of the crew threw [them] overboard.' … Several lawyers for the accused Taiwanese officers insisted Mr. Miguel had changed his story after realizing he could be arrested." (Globe and Mail, September 27, 1996) Serial-killer Ted Bundy put it this way — "More and more, I'm convinced of my own innocence." One of the few constants in this legal sideshow — vague and often inconsistent testimony — was also noted by the Immigration and Refugee Board when it rejected the men's refugee claims last November. Undeterred, on July 1 the men defied their deportation order. For their unfailing prevarication and disdain for our law, Juanito Ilagan, Esmeraldo Esteban, Ariel Broas, and visionary Rudolpho (now Rudy) Miguel, have been rewarded with leave to stay in Canada on compassionate grounds! Let's see: all four immediately chose an immigration lawyer, Lee Cohen, to chart a course through the hazards of international maritime law.
That might almost suggest an all-consuming immigration-based common objective — but not to the IRB. The board was as dazzled by the 1,100-name petition as it was by the hundreds of letters of support from citizens, opposition politicians and church groups (see web sites for sample form letters to the Minister of Immigration). The Concern for Seafarers Witnesses Society, (devoted to wrangling refugee status for the men), was registered in the fall of 1996, through our United and Anglican churches, joined by the National Council of Churches in the Philippines (NCCP). Had the compassionate-grounds ploy failed, the next item on the menu was claiming highly photogenic sanctuary in a convenient church (according to the tactical agenda posted on one of the web sites devoted to their "plight"). The church-generated material continues to plead for donations — concentrating now on acquiring enough dough to bring over 14 dependants.
Ask Your MP About Status of Infected Rapist
HIV-positive Kulvinder Singh Dadwal, 34, "who raped and threatened three women was sent to prison for 14 years yesterday. … Mr. Dadwal tied up and raped a pregnant Surrey woman on June 27, 1997, threatening to kill her unborn baby if she resisted. The day before he had raped another pregnant Surrey woman after blindfolding her and kicking her with his work boots. Mr. Dadwal also kicked her screaming two-year-old daughter, ran hot water over her and locked her in a bathroom. A knife was used to threaten the victim in a third attack." (Globe and Mail, July 11, 1998) Is Mr. Dadwal a Canadian citizen?
Strippers Sent Home
Here's a strong argument for immediately seizing and detaining a person ordered deported. "A stripper who goes by the names Danger and Sheba will be the first of eight exotic dancers — nabbed in raids on three clubs — to be deported for table dancing here illegally. Ann Marie Carter, 33, was among 115 people rounded up in police raids on three York Region strip clubs two weeks ago. Immigration spokesman Sue Dobrin said Carter will be deported within days to Jamaica. 'She had failed to comply with a departure order. She will be removed as soon as possible,' Dobrin said. Dobrin said Carter entered Canada as a visitor in February 1984 and overstayed. She said Carter came to the attention of immigration officers in June 1996 after being convicted of fraud over $1,000. She was ordered to leave the country that month but didn't, Dobrin said. Also facing deportation are two sisters from St. Vincent and a dancer from the U.S., who are undergoing hearings for working here illegally, immigration officers said. Two others have been given departure orders. A Korean stripper, who was in Canada for just days when the raid occurred, also is being sent packing for not having a work permit." (The Toronto Sun, September 18, 1998)
Blood Tests Urged for CJD Carriers
"Four Israeli scientists have urged that all Jewish residents of Libyan or Tunisian origin should undergo a blood test to identify carriers of Creutzfeldt-Jakob Disease (CJD) before they may donate blood or organs. Although the fatal genetic disease affects one in a million of the general Israeli population, it is 100 times more common among these ethnic groups. Professor Amos Korczyn, a leading neurologist at Tel Aviv University's Sackler School of Medicine and Ichilov hospital, and three colleagues have sent an 'urgent policy statement' to the Israeli health ministry. There are around 1000 Israeli carriers of CJD and about 30000 Israelis of Libyan or Tunisian origin. The statement says that, although there are fewer than 20 cases of CJD each year, the disease may nevertheless be passed on during blood transfusion or organ donation or by using implements for neurosur- gery that have not undergone special sterilisation. Professor Korczyn said that, although the disease derives from a genetic mutation, car- riers could infect others under certain circumstances. He said that, though the risk of transmission in the blood supply is highly unlikely — and not one case has been documented– all Israeli Jews of Libyan or Tunisian origin (even those of second or third generation) should be required to undergo a blood test, and carriers should be barred from donating blood or organs. The records of all patients with CJD should also be checked to see if they had ever received a blood transfusion. He said that the matter should be dealt with seriously even though it could arouse political controversy. Last year there was an uproar over the refusal to use blood donated by Ethiopian Jewish immigrants because of concern about potential HIV infection." (British Medical Association Journal, BMJ, 1997; 314:165)
Inform yourself – Gets the cold hard facts P.O. Box 332 Station 'B'
Etobicoke, Ontario
M9W 5L3
CANADA