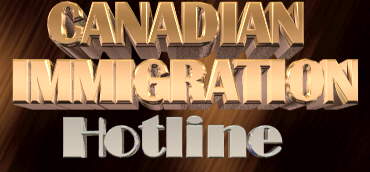 In late October, Immigration Minister Lucienne Robillard announced seven new appointments to the Immigration and Refugee Board (IRB). This is the body charged with the responsibility of "refugee determination in Canada, appeals, inquiries and detention review." (Citizenship and Immigration Canada News Release, October 27, 1997) Here are the glorious seven. There seems to be a preponderance of immigration lawyers and representatives of the immigration lobby. "Kathy Major, a lawyer and member of the Alberta Bar [is] … past legal adviser with the Immigration and Refugee Board." Raza Naqvi is " past chair and director of the Pakistan Canada Amity Forum [and] former member of the Peel Multicultural Council." Philomen Wright is the "former Executive Director with the Mayor's Committee on Community, Race and Ethnic Relations (North York)." Michael Hamelin is "a lawyer and member of the Quebec Bar, … specializing in … family, immigration and general lititgation." Abdol Hossein Kafai is "past Chair of the Media-Communications Committee of the Ottawa-Carleton Immigrant Services Organization." Joulekhan Pirbay is a "former member of the National Settlement Committee of the Ismaili Council for Canada." Finally, there is Pia Zambelli, "a lawyer and member of the Quebec, Ontario and New York state bars." She has shown an "active involvement in immigration and refugee law and human rights issues." Still, we know who represents the immigration lobby and self-interested immigration lawyers? Who stands for Canada? What about appointing a Doug Collins, whose views reflect the 77.6 per cent of Canadians upset with the radical changing of the ethnic balances of Canadian neighbourhoods?
Multicult Costs B.C. Hospitals
Before you get bowled over by official propaganda about the immense benefits to Canada of immigration diversity and the Tower of Babel of languages, you might consider some of the hidden costs, especially imposed by immigrants who haven't bothered to learn English or French. "Quietly being implemented already is a recommendation made by the [B.C.] provincial government's Multicultural Change in Health Service Delivery Project. It states that Lower Mainland hospitals should establish a centralized pool of, among others, Mandarin, Cantonese, Vietnamese and Hindi interpreters. While a not-altogether-unexpected response to the polyglot nature of the Vancouver area, the recommendation is drawing fire from critics who think scarce healthcare dollars should be directed to more pressing medical matters. 'In light of the financial circumstances,' says B.C. Reform MLA Jack Weisgerber, 'this should be a very low priority. The project involves 22 agencies from throughout the province. The two-year, $300,000 study was initiated and financed exclusively by Multiculturalism B.C. [that is, by the taxpayers of B.C.!] … Barbara Kaminski, chief executive officer of the Canadian Cancer Society in B.C. and the Yukon, explains that translation services are necessary to create a more 'inclusive' healthcare system. It is that, Mrs. Kaminsky argues, and not political correctness, that is the motivation for the project's recommendations. 'Clearly, diversity is not a passing fad,' she adds. … Hospitals are already moving ahead with interpretation programmes. One group that includes B.C. Children's, B.C. Women's and Sunnyhill hospitals has set aside $290,000 for multicultural and interpretation services. … Mrs. Weisgerber notes that dealing with immigrants is nothing new in B.C. In previous waves of German and East European immigrants, for example, relatives, friends or church members could usually be counted on to assist in any language problems at hospitals. … Clearly, he says, there is no reason to believe that such a low-cost, community-based response to the problem cannot continue to work." (British Columbia Report, November 3, 1997)
Indo-Canadian Paper Slams Lax Immigration!
"Thanks to many an ignorant Canadian politician, police officer, immigration officer and judge, on one hand, and many a lawyer often defending frauds on the taxpayers' money (courtesy legal aid) on the other hand, too many people who had no right to be in Canada managed to settle here and some of them are still engaged in spreading conflict. Our spineless … federal politicians have yet to change our absurd immigration laws." (excerpted from the Indo-Canadian Voice, Vancouver Sun, December 22, 1997)
Isn't it wonderful when even the presumed beneficiaries of Canada's dementia find it insufferable?
U.S. Feminist Says Multicult Hurts Women
In Boston Review (October/November, 1997), U.S. feminist Susan Moller Okin wrote an article entitled "Is Multiculturalism Bad for Women? When minority cultures win group rights, women lose." The article has touched off a firestorm of controversy. "Until the past few decades, minority groups — immigrants as well as indigenous peoples — were typically expected to assimilate into majority cultures. This assimilationist expectation is now often considered oppressive, and many Western countries are seeking to devise new policies that are more responsive to persistent cultural differences. The appropriate policies vary with context: Countries such as England with established churches or state supported religious education find it hard to resist demands to extend state support to minority religious schools; countries such as France with traditions of strictly secular public education struggle over whether the clothing required by minority religions may be worn in the public schools. But one issue recurs across all contexts, though it has gone virtually unnoticed in current debate: What should be done when the claims of minority cultures or religions clash with the norm of gender equality that is at least formally endorsed by liberal states? In the late 1980s, for example, a sharp public controversy erupted in France about whether Magrbin girls could attend school wearing the traditional Muslim headscarves regarded as proper attire for postpubescent young women. Staunch defenders of secular education lined up with some feminists and far-right nationalists against the practice; much of the old left supported the multiculturalist demands for flexibility and respect for diversity, accusing opponents of racism or cultural imperialism. At the very same time, however, the public was virtually silent about a problem of vastly greater importance to many French Arab and African immigrant women: polygamy. During the 1980s, the French government quietly permitted immigrant men to bring multiple wives into the country, to the point where an estimated 200,000 families in Paris are now polygamous.
Any suspicion that official concern over headscarves was motivated by an impulse toward gender equality is belied by the easy adoption of a permissive policy on polygamy, despite the burdens this practice imposes on women and the warnings issued by women from the relevant cultures. On this issue, no politically effective opposition galvanized. But once reporters finally got around to interviewing the wives, they discovered what the government could have learned years earlier: that the women affected by polygamy regarded it as an inescapable and barely tolerable institution in their African countries of origin, and an unbearable imposition in the French context. Overcrowded apartments and the lack of each wife's private space lead to immense hostility, resentment, even violence both among the wives and against each other's children. In part because of the strain on the welfare state caused by families with 20-30 members, the French government has recently decided to recognize only one wife and consider all the other marriages annulled.
But what will happen to all the other wives and children? The French accommodation of polygamy illustrates a deep and growing tension between feminism and multiculturalist concerns to protect cultural diversity. I think we — especially those of us who consider ourselves politically progressive and opposed to all forms of oppression — have been too quick to assume that feminism and multiculturalism are both good things which are easily reconciled. I shall argue instead that there is considerable likelihood of tension between them–more precisely, between feminism and a multiculturalist commitment to group rights for minority cultures."
A Letter Fom Mme. Robillard
Late last fall, Immigration Minister Lucienne Robillard sent a letter to her Westmount-Ville-Marie constituents puffing her recent immigration targets for 1998. She says, inter alia :
"This … plan shows our willingness to accept … the largest number of refugees possible; our concern that we accept a percentage of new arrivals that is good for Canada and Canadians; and our desire to benefit from the expertise and competence of new citizens who can help us achieve our objectives of economic prosperity and social development."
The convoluted English is almost incomprehensible. Her statement, a constituent points out, is false. Family reunification brings in large numbers of Jamaicans, Haitians, and Africans who, for the most part, are far from being compeitive, skilled or expert. As for refugees, they are not selected according to skills or expertise. Then, she enthuses: "These professional, these skilled workers, will be knocking at our door in 1998, attracted by the vibrant Canadian economy." With nearly 10 per cent unemployment? The shifty minister neglects to tell her constituents that only 96,000 of 1998's 225,000 immigrants will be "skilled" and that figure includes their wives and dependeents. (A Stronger Canada: 1998 Annual Immigration Plan, p.3) She continues: "The Immigration Plan for 1998 sets 200,000-225,000 as the overall range of immigrants and refugees which is 5,000 higher than the levels announced in the plan for 1997 (195,000 to 200,000). One of her disgusted constituents comments: "As Robillard seems to have a hard time counting over 99,999. The difference between 200,000 and 225,000 is 25,000, not 5,000, as any 12-year old scholar can figure."
"In conclusion," says Robillard, "I would like to point out that immigration has always been a source of economic and social strength for Canada. … In addition to their hopes and dreams, immigrants bring with them rich human experience, expertise and initiative, as well as willingness to help us build a stronger Canada for ourselves and our children." This is entirely an act of faith. The fact that many immigrants have failed to learn English means hefty expenses for them and their children in ESL programmes and in translation services [See other items in this newsletter.] There is no evidence that people come here to build a stronger Canada. They come selfishly for their own benefit, If newcomers were so altruistic, why didn't they stay at home to build their own country? The outraged constituent concludes: "This drivel was delivered free of charge, for her but not the unlucky Canadian public, in her constituency."
Asians See Aussies as Louts
According to research at the Centre for the Study of Australian-Asian Relations at Queensland's Griffith University, Asians consider Australians "rude, ignorant and lazy. [Academic Alison Broinowski] relied on sources that included comments by Asian business people and students reported in newspapers and exit surveys of Asian tourists at airports. … Her study found many Asians also held the view that Australians were the offspring of convicts and so were congenital criminals. … According to the survey: Hong Kong citizens find Australians to be dishonest; Japanese tourists find Australia dirty and boring and think one visit is enough; Southeast Asian students find the standard of education low; Chinese and Vietnamese consider Australia an inferior country to emigrate to."
[As noted last month, Australia has recently instituted a two year waiting period before immigrants are eligible for welfare benefits.] "Anti-Asian immigration MP Pauline Hanson said yesterday that the survey findings confirmed her views on Asia. She said: 'Australians shouldn't be surprised because most Australians already had a suspicion that this is what Asian people thought of us. This just confirms the suspicions.'" (South China Morning Post, January 5, 1998) No doubt Asians are not alone in their contempt for countries which hold their heritage, culture and sovereignty in such low esteem as to give it away while volunteering for service as cheerful doormat.

Two Jamaican Illegals Nailed in Toronto Crack Bust
"Drug dealing in the downtown core was dealt a street-level kick after police busted a pair of suspected dealers and seized $20,000 in crack cocaine. Police said one of the accused was in the country illegally after being booted out of Canada in 1995. The other man was being sought on an immigration warrant for deportation. Both men are Jamaican citizens. … Staff-Sgt. Bert Hein said … 64 grams of crack cocaine and some cash were recovered. Edward Charles Allen, 30, of Scarborough, and Hurrett Hurray Reid, 40, of Toronto, are charged with possession for the purpose of trafficking, possession of cocaine and proceeds of a designated drug offence. Allen is charged with trafficking in cocaine and dangerous driving while Reid is charged with failing to comply with probation." (Toronto Sun, December 8, 1997) Why doesn't Canada impose meaningful sentences on foreign criminals who return after being deported — say a year's prison in the Arctic. This might also give some constructive work as guards and prison officials for chronically unemployed Eskimos/Indians. A year in the Arctic might knock some respect into these foreign criminals who prey on Canadians.
Iranian Coke Pedlar Deported
"A man convicted of assaults and cocaine trafficking in Edmonton has been deported to Iran. Abdul Nasser Taher Azar was arrested in his Victoria home and taken to Vancouver, where he was accompanied by immigration officers on a flight to Iran. … Azar's wife of 20 years, Shahrzad (Susie) Azar said she had no idea how she and her four sons will manage. Three boys live in Victoria, one in Edmonton. Though she has been supportive of her husband over the past year, the couple has a stormy past. Shahrzad Azar was convicted in Edmonton of trying to hire a hitman to shoot her husband and his pregnant girlfriend. She received a suspended sentence. He was twice convicted of assault, once or possession of cocaine, and sentenced to three years in prison for cocaine trafficking." (The Province, Vancouver, October 19, 1997)The good news is that Abdul Azar is gone. The bad news is that it took so long. The worst news is that his scheming wife is still here.
Asian Illegals Caught in Raid on Brothel
Here'a a question for Madam Lucienne Robillard, our Minister of Immigration: How did these whores get into the country? Precisely how? Who was responsible? Will anyone be disciplined? "Burnaby RCMP closed down two bawdy houses operating in the city this month, and charged 14 people with a variety of prostitution-related offences. The Imperial Shiatsu Centre, one of the oldest massage parlours in the city, was shut down when police raided the premises on October 7 and arrested six people. The male owner of the premises and an adult female manager are charged with keeping a common bawdy house, while a 15-year-old female faces charges of communicating for the purposes of prostitution. Three females detained under the Immigration Act are facing deportation. The women are from Singapore, Thailand, and Malaysia. RCMP Sgt Don Brown said the operators of the massage parlour and the 15-year-old are Canadian citizens and cannot be removed from the country." (Burnaby Now, October 19, 1997) These latter three are clearly foreigners who've become Canadian citizens to ply their trade as pimps and whores. Who screened these three? Of course, in Looneyville on the Rideau it's far more important to try to strip octogenarian East Europeans of their citizenship for things they might or might not have done more than half a century ago than it is to deal with newer immigrants who are committing real crimes in present day Canada!
Translation Costs for Foreign Criminals
It's sadly obvious that far too many people — many of these criminals — are being permitted into Canada without even minimal skills in English. For taxpayers, this lack of screening costs! Consider: "Long Phi Dinh, 33, of Vancouver, was jailed seven months after he pleaded guilty to two charges of trafficking cocaine in Vancouver on April 8 and April 23. A Vietnamese interpreter was required for court." (North Shore News, October 1, 1997) How did Long Dinh get into Canada? Who specifically approved his application? Will he be deported? Why not write your MP. Or consider the case of "Dong Ok Park, 44, of North Vancouver. [He] received nine months' probation after he pleaded guilty to threatening a woman on Aug. 14. … A Korean interpreter was required for court." (North Shore News, September 28, 1997)
Hispanics Dominate Drug Dealing on Vancouver's East Side
Score another one for our immigrant/"refugee" screening methods. "Police say they're losing the battle in trhe lucrative inner-city drug trade, which they say is mainly controlled by dealers of Hispanic descent. 'We're losing. There's more of them [Hispanics] coming,' said Inspector Gary Greer, who is in charge of the crime-infested Downtown Eastside. … For the past three to five years, Hispanics 'have been one of the main forces in terms of drug trade and violent crime, Greer said." (Vancouver Sun, September 11, 1997) Last summer, frustrated police caused a scandal when they "defaced the refugee-claim papers of some individuals they believed were dealing drugs by scribbling 'drug trafficker' on the official documents. The documents are irreplaceable and often a claimant's only identification. … The fact is, said Greer, young Latino men control the downtown drug trade." Marilyn Gutierrez-Diez. a Latino family worker at the South Vancouver Neighbourhood House, "said young Latino men — mostly from Central America — are recruited early by persuasive drug dealers who help them find cheap food and apartments and offer them a chance of earn some money. 'There's not enough jobs here in Vancouver.'" (The Province, Vancouver, September 10, 1997) If so, then WHY allow more people into the country?
Tax-Subsidized Sikh School Hides an Illegal
At the independent Khalsa School in Surrey B.C., Sikh parents pay monthly fees of $95 for the first child, and a $70 busing fee, for which they're issued receipts from the Satnam Trust, a Revenue Canada registered charity. "The receipt, which is identified as an 'official receipt for income tax purposes' refers to the mandatory fees, as a 'payment of donation,' enabling the parents to use it to get credit on their income tax. Receipts for millions of dollars in donations have been issued by the Surrey school since it opened in 1992. But Revenue Canada does not allow independent school fees or busing charges as income-tax deductions." (Vancouver Sun, December 13, 1997) The RCMP discovered that a group linked to terror activities in Canada and abroad, the International Sikh Youth Federation, "which had four members convicted of a high-profile assassination attempt on Vancouver Island in 1986, has held meetings at the school throughout the last year. It even used it as a place to assemble before heading to Surrey's Guru Nanak temple to forcibly remove tables and chairs in a bloody confrontation a year ago. (Vancouver Sun, December 15, 1997) "As the Mounties rescued bleeding victims, some of the faithful screamed, "Kill the RCMP." (Globe and Mail, January 25, 1997) In a more recent development, the caretaker of the temple "was slain by a blow to the head as he walked 100 metres to the building to open it. … [Nirmal] Gill was found crawling around the temple's parking lot at 3:45 a.m. Sunday by an early-morning worshipper who called police. … Police have no motive for the murder but will look at the possibility of links to fundamentalist violence that spilled over into the temple last year, resulting in several charges that will go to court later this month." (Vancouver Sun, January 6, 1998) "The independent Khalsa School gets about $2 million a year from the provincial government to fund its more than 800 students. But education ministry official Karen Johnson said because the government does not provide funding for the 'facility,' as it does to public schools, it has no say in how the building is used outside school hours." (Vancouver Sun, December 15, 1997) That escape clause snapped shut on the education ministry when they discovered Tejinder Pal Singh, 46, a convicted Sikh hijacker and member of another militant separatist organization Dal Khalsa, had been living (and receiving his welfare cheques) in the school basement for two years. Even by Mme. Robillard's less than fastidious standards, he had to go.
He "was arrested Tuesday when he reported as scheduled to his weekly meeting with immigration authorities." (Vancouver Province, December 19, 1997) [How is it that a known terrorist enjoyed such a benign, ongoing relationship with immigration authorities? Were those authorities aware of Mr. Singh's unique living arrangements?] "Surrey RCMP are also investigating allegations that an employee of the school who has also been living in the basement has been sexually abusing young female students. … The mother of a nine-year old student said in an interview that her daughter told a teacher three weeks ago about the employee. 'At first my daughter thought it happened accidentally. It has been happening for more than a year,' said the distraught mother, who wanted the school to call the police. … The school told me they are handling it themselves.'" (Vancouver Sun, December 19, 1997) [Are we permitted to ask precisely how many people made a home in the basement?] Singh's lawyer, Paul Sandhu, "suggested his client has been permitted to live at the school because of the charitable nature of Sikhism. … Singh entered Canada on a false Pakistani passport, supplied by Dal Khalsa, under an assumed name in May 1995." (Vancouver Sun, December 17, 1997) At a December 18 immigration detention hearing, Mr. Singh was released on his own recognizance. Immigration adjudicator Linda Mackie opined: "No information was put before me today that he has had any questionable associations or engaged in questionable activities in the two years he has been in Canada." (Vancouver Sun, December 19, 1997) [Presumably regular meetings of the ISYF upstairs, his affiliation with yet another terror organization dating back to 1978, conspiring to enter the country illegally, and rubbing elbows with an alleged on-site child molester, could only recommend Mr. Singh to the dotty Ms. Mackie.] "Trustee Narinder Gill, who spoke out in the Sun last Saturday about some of the concerns he had regarding how the school was being run, had four rocks thrown through the front windows of his rural Surrey home Thursday." (Vancouver Sun, December 19, 1997) Somehow or other, Mr. Singh was duly deported, but not without demonstrations, recriminations, imprecations to the UN High Commission and assurances from the Sikh community that Mr. Singh would be murdered upon arrival on Indian soil.
Mr. Singh's subsequent release by Indian authorities received rather less attention. Isn't Canada obliged to heed such dreadful accusations? After all — our immigrant communities must know when legal systems, terror organizations and warlords back home pose a threat. In which case, whenever a case of this type occurs, Canada should immediately institute a watch list and conduct especially thorough background checks on arrivals from all such nations. A similar case involving a Polish hijacker/CSIS informant should be resolved with the same boot.
P.O. Box 332 Station 'B'
Etobicoke, Ontario
M9W 5L3
CANADA