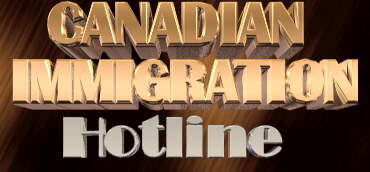 Number 76 — January, 1996
Lax Immigration Monitoring Brings Virulent TB to Canada
Fewer than half of almost 1,800 Toronto students deemed at high risk of having tuberculosis were willing to be screened for the disease, a study shows. And of the 162 found to be infected with tuberculosis, only 62 were treated with an antibiotic to kill the bacteria, report University of Toronto researchers in this month's issue of the Canadian Medical Association Journal. "It's disturbing," says Dr. Lillian Yuan, professor of preventative medicine and biostatistics at the university. "Students (infected with tuberculosis) aren't necessarily put on medication. A lot of those found to be positive were not given treatment." … A person is deemed at risk, and should be tested if they've lived in an area where tuberculosis is widespread. Many high-risk people are immigrants and they're often reluctant to have their children screened, said [Dr. Howard] Njoo. "They're afraid people might deport them or something, which is certainly not the case." (Toronto Star, October 1, 1995)
CRIME WATCH
"Refugee" Gangster 'No Wang' Vo Slain in Toronto's Chinatown
His name was Chang Thong Vo, but he was better known on the streets of Chinatown as Tommy or "No Wang Vo" because four years ago he accidentally shot off part of his penis with the .45-calibre handgun he kept stuffed down the front of his baggy blue jeans. Mr. Vo, who had spent most of his short life as a hired gun, freelancing his services to the highest bidder, was himself shot to death [December 17] at a popular late-night seafood restaurant a few blocks from his home in Toronto's east-end Chinatown. The 24-year-old, who was described as a small-time gangster by those who knew him, died of a chest wound. … Metro police [December 20] arrested 20-year-old Tien Dung Duong, a suspect in Mr. Vo's slaying. Mr. Duong, who is of Vietnamese origin, faces one count of first-degree murder and two counts of attempted murder. (Globe and Mail, December 21, 1995) Two other people were wounded in the Vo slaying. Early reports on 680 Radio reported that of the three people shot, two were illegally in Canada and the third — Vo, presumably — was a "refugee." The Globe report continued: "Police say that Mr. Vo's slaying appears to have been in retailiation for 'a physical altercation' earlier that evening at a local karaoke bar. … Vo was shot with an AK-47, which was left beside the body after the shooting."
According to one Asian crime specialist, the AK-47 — the weapon of choice of the Viet Cong and other guerrilla groups around the world because it is easy to clean and rarely jams — is popular among Vietnamese gang members in Toronto, who can obtain them easily on native reserves in Ontario and Quebec. A loaded AK-47 left next to a victim's body is a popular "calling card" of Vietnamese gangs of which Mr. Vo was a minor but very violent member, police said. … Vo, Vietnamese by birth, was fluent in both Vietnamese and Chinese. … After spending an undisclosed amount of time in an Asian refugee camp, the family came to Canada as "boat people" more than 10 years ago. Asian crime specialists say that many North American Vietnamese gang ties were cemented in refugee camps in Hong Kong, Malaysia and Singapore in the 1970s and 1980s. … Staff Sergeant Andy Nimmo, head of the Asian organized crime squad, a division of a joint RCMP and municipal police task force in Vancouver, … added that when Oriental refugees moved to North America, they spread themselves out across the continent but maintained their camp contacts. This network allows many gang members flexibility of movement and makes it more difficult for law enforcement officers to track them down.
They can commit a crime in Toronto and then head off to Houston or Vancouver to hide out or commit another crime. … Junior and senior high schools are also popular recruiting grounds for Oriental gangs, crime experts say. Often adult gang members will recruit children to make drug deliveries or act as lookouts because they are more difficult to prosecute than adults. Mr. Vo., for instance, appears to have started his life of crime while still in his early teens, delivering drugs and committing petty robberies before he graduated to harder-core crimes such as extortion and assault with a weapon. Question for Sergio Marchi: How did this violent thug get into the country? After his life of crime here, why wasn't he deported? Question for Justice Minister Allan Rock. Considering that the AK-47 is a prohibited weapon, what did all your gun control measures aimed at law-abiding Canadians do to prevent this gangland slaying? Will you now consider immigration control, rather than gun control as a way to fight crime?
Immigrant Gangs Out of Control, Says Bob MacDonald
Reacting to the "No Wang" Vo killing, Toronto Sun columnist Bob MacDonald wrote about the deterioration of immigration controls that began under Trudeau. The word went out that Canada was a sucker nation. It was an easy place to get into, no matter what your criminal past and a great place for providing tons of social welfare monies, often with few questions asked.
And if you did happen to get nabbed as an illegal, Canada provided a soft, inefficient immigration appeal system that often allowed the disqualified person to stay on. … There was even the case of the Chinese spy who had been deported from the U.S., but successfully entered Canada and was using the mail to send radar parts back to Beijing. However, since immigration was a big political issue, little was done over the years to tighten our system, even under the Mulroney Tories. So today, Canada still has a sick-joke immigration system that makes it pathetically easy for criminals and criminal gangs to come here and set up shop. We have gangs from China, Vietnam, Colombia, Russia, Italy, Haiti, Sri Lanka, India, El Salvador, etc. (Toronto Sun, December 20, 1995)
Marchi Weasels Over Decision to Let Viet Gangster Stay
Vancouver columnist Doug Collins writes of a fierce correspondence between North Shore Reform MP Randy White and Immigration Minister Sergio Marchi. White takes his job seriously. He gives the feds hell on many issues, but especially on the way we are treating immigrant criminals who in any sane society would be taken by the scruff of their neck to the nearest airport and catapulted back to their own distinct societies. One such is Vu Van Le, late of Vietnam. A North Shore News story that appeared in July under the headline "NV MP to push for deportation order," read as follows: "Vu Van Le, 31, was convicted of a Calgary home invasion in 1990 and ordered deported six months after being released from jail. He was sentenced to three and a half years for unlawful confinement and assault with a weapon. The sentence was reduced to two years less a day after appeal. The deportation order was stayed February 15, 1994, by the Immigration Appeal Division.
A three-member appeal panel stated they were satisfied that Le's risk of re-offending was very minimal. Minimal? Six months later the North Vancouver RCMP drug squad members arrested Le in East Vancouver with a quantity of heroin on him." … Ted White has written many letters to Marchi asking why we allow Le and others like him to roam the local landcape instead of deporting them. One of Marchi's replies was the most convoluted, screwed-up screeds it has ever been my misfortune to read. It was addressed to "Dear Ted," although Marchi must love Ted the way drunks live booze-banners. It wandered over the Charter of Rights and Freedoms, the United Nations, Canada's "humanitarian traditions," and Marchi's claim that he was doing a great job in getting rid of crooks. Randy White's response skewered Machi. "I am in receipt of your letter of October 16, 1995, which is full of gobbledygook and rhetoric that I would have expected to be sent out as a part of some mass mailing campaign. You continue to exhibit a lack of willingness to address the genuine concerns of Canadians, and although it is clearly of no importance to you, there is no doubt that the majority of my constituents consider you to be a disgrace to your high office. You have consistently FAILED to show the slightest interest in protecting Canadian society from criminals in the immigration and refugee system."
Canadians are fed up with a so-called justice system that dispenses slaps on the hand for serious offences and lets criminals free to re-offend when they have a history of violence. If you truly cared, would you do something about a system that puts the deportation process on hold while these disgusting criminals are out on parole. … In closing, I would like to correct an error in your letter. You stated that I am not seeking to assist Van Vu Le. But you are wrong. I want to do everything I possibly can to assist him — right out of the country — the sooner the better. White was seeking information, but Marchi stated that the Privacy Act prohibits the release of such on his "clients" without their consent. The MP's comment was: "How dare you call criminal refugees clients as if they were valuable customers who deserve the best of service and consideration. It is about time you started placing the interests of my lawabiding constituents ahead of people like Van Vu Le." (North Shore News, December 10, 1995)
You can reach the Canada first Immigration Reform Committee at:
P.O. Box 332 Station 'B'
Etobicoke, Ontario
M9W 5L3
CANADA