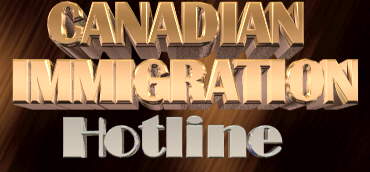 "A criminal syndicate has smuggled as many as 5,000 people, mostly Iranians, into Canada using false passports over the past three years, Dutch authorities say. Many of the smuggled people made refugee claims in the Netherlands and then in Canada, Dutch investigators said, and some continued to draw on welfare payments deposited in Dutch banks while living in Canada.
'I suspect that the Netherlands has been turned into an international turntable for smuggling human beings,' Christian Democratic Appeal Party MP Jaap de Hoop Scheffer complained before an emergency debate in the lower chamber of parliament. … In Canada, RCMP Constable Ann Koenig recently charged two Iranian nationals living in Toronto with conspiracy to smuggle illegal immigrants into Canada using false travel documents. Dutch authorities said they are astounded that the case has received no public attention in Canada and that only one RCMP officer has been assigned to pursue the investigation full-time.
'We, in the beginning, were very surprised by the reluctance of the Canadian authorities — especially when you consider the number of people going to Canada,' Henk van Zwam, chief of a Dutch police major-crime task force … said in an interview. 'We think the impact on Canada is much bigger than on Holland" (Globe and Mail, December 6, 1996) Van Zwam quite correctly is surprised. We are not. The Canadian political establishment has been virtually criminally negligent in protecting our borders from the hordes of illegals, criminals, and opportunists who have descended on us since we started permitting people to make a refugee claim from within Canada and, meanwhile, get welfare, medicare, training, and legal aid to boot.
"As many as 5,000 people, each paying thousands of dollars, have been smuggled through the Netherlands and into Canada in the past three years by one criminal syndicate using false passports. … The smugglers moved people, mostly Iranians, first to a Western European country with lax visa restrictions. Then, they would go to Amsterdam, be supplied with false passports and eventually fly to Canada. … The smugglers charged each person up to $5,000 (U.S.) for arranging false documents and plane tickets to allow them to leave Iran and go to the Netherlands. … An additional $5,000 to $6,000 would be charged for a falsified passport and a plane ticket to Canada."
On Just One Flight — 27 "Refugee" Claimants
The system is broken. The guards have fled. The idiot engineer who designed the whole thing should be locked in a lunatic asylum. We're reliably informed that on just one KLM flight to Toronto in the last week of November, 27 people, who, of course, had destroyed their travel documents after using them to get on the plane, chanted the magic mantra — "I'm a refugee" — to immigration authorities. Most, apparently, were from Sri Lanka. Even a child can see how the system can be improved. First, insist that all would-be refugees apply from abroad. Secondly, insist that airlines collect the travel documents — passports, visas, etc. — from all non-citizens and hand them directly to immigration authorities. This modest reform would prevent the scam artists from using documents to board a plane — a Canadian requirement — and, then, destroying them or passing them on to a confederate for reuse, and, finally, being able to state they are refugees and have no documents that might challenge their story or let us know who they really are.
B.C. Immigration Myths Exploded
British Columbia gets a disproportionate number of immigrants. "About a quarter of Canada's immigrants chose to live in the province in the first quarter of this year, up from 19 per cent the previous year. … B.C.'s immigration numbers … show that B.C., with 12 per cent of Canada's population, is absorbing 25 per cent of all immigrants." (Vancouver Sun, October 30, 1996) In the same issue, columnist Barbara Yaffe gushes the immigration lobby line: "And 66 per cent of the B.C. immigrants are in the wealthier economic class rather than the refugee or family class. 'In B.C., nobody is saying immigration is harmful to the economy,' says Don DeVoretz, a Simon Fraser University economist." He probably hasn't been listening to the open line shows or looked at the statistics. Contradictorily, he admits: "British Columbians still don't want more immigrants … because of concern about ESL costs and other growth-related issues." Establishment propaganda would have one believe that B.C. has experienced an economic boom, thanks to immigration. B.C. Stats reveal that the boom is more like a bust. "While the population was growing — to an estimated 3.85-million — the economy was falling flat. Estimates for real growth of gross domestic product for this year are between zero and 1 per cent.
That means on a per capita gbasis the economy has actually been shrinking, increasing the pressure on the provincial government, which is trying to dig its way out of an embarrassing deficit in a yearin which it had budgeted for a surplus. Richard Allen, the chief economist with the Credit Union Central of B.C., illustrates the problem by comparing the economy to a pie. If the size of the pie increases less quickly than the number of people demanding a share, everyone gets less, he said. … In 1981, the per capita GDP in British Columbia was 8.4 per cent above the national average. In 1995, it had fallen to 4.4 per cent below the national average. … [In the past five years,] the welfare rolls grew by more than 100,000 people, and unemployment slung stubbornly close to 10 per cent." (Globe and Mail, November 20, 1996) Another widely circulated myth is that all these entrepreneurs are flocking to Canada to make us rich. "Lawrence Wong, an immigration lawyer in Vancouver, said … Ottawa is sending mixed messages to would-be immigrants. While the immigration department says it wants to attract more economic class migrants, Revenue Canada is discouraging wealthy people from moving here with its new policy that requires Canadian residents to disclose offshore assets, he said." (Vancouver Sun, Octobr 30, 1996) During the dispute over this rule, several Chinese immigrant spokesmen threatened that their wealthy countrymen just might take up their bank accounts and move elsewhere. So much for respecting the ways of their host country!
CRIME WATCH
Mounties Hunt Chinese Illegals in Visa Scam
"The RCMP and immigration officials are reviewing the status of thousands of Metro-area Chinese following the arrest of seven immigration consultants. The Mounties made the arrests and issued warrants for six other people following last month's raids on two Toronto branches of Shellton World Wide Immigration Services, which claims to have offices in Vancouver, Beijing, Los Angeles, and New York. Immigration spokesman John Helsdon said officers are reviewing the company's files as they look for evidence of people entering the country illegally. 'We are looking for any evidence where people may have arrived here by fraud,' he said.
A deportation order can be issued against anyone found lying, he added. The RCMP said the arrests occurred after an immigration officer, working with police, was paid $230,000 U.S. for 20 Canadian visitor and student visas and 15 permanent-resident forms. … The Mounties said Chinese nationals paid up to $50,000 for Canadian visitor visas which allowed them to board flights for Canada. Once here, they went underground or were smuggled into the U.S., police said. The Chinese destroyed their visas on the plane and claimed refugee status at Pearson Airport. RCMP Const. Howard Adams said Shellton … handled thousands of Chinese nationals seeking status in Canada." (Toronto Sun, December 9, 1996)
Jamaican Robber Eludes Cops But Dies in Underworld Shootout
Incredibly, neither police nor immigration authorities could find Delroy Fellows, a convicted criminal ordered deported to his native Jamaica. However, on December 17, underworld shooters with a score to settle did and dispatched yet another blot on Canada's failed immigration system. "A man gunned down in an Agincourt intersection was an illegal immigrant ordered deported for his crimes in Canada. Delroy Fellows, 29, was chased … and shot in the head. … Det. Tom Klatt is investigating drugs and debts as motives for Metro's 53rd murder of 1996.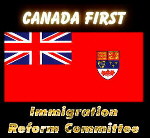 Police sources said the victim lived with his mom and brother in a Neilson Rd.-Sheppard Ave. townhouse after escaping from the Keele Community and Corection Centre three years ago. Jamaican-born Fellows outstayed his 1982 visitor's permit, then was sentenced to 51 months in jail after being convicted of armed robbery and possession of illegal guns in 1991. He walked away from the Keele-Annette Sts. halfway house after being paroled. A Canada-wide warrant for his arrest and deportation was issued." (Toronto Sun, December 19, 1996) The next day, the Toronto Sun confirmed that Fellows has been armed with a handgun when he was shot.
You can reach the Canada first Immigration Reform Committee at:
P.O. Box 332 Station 'B'
Etobicoke, Ontario
M9W 5L3
CANADA