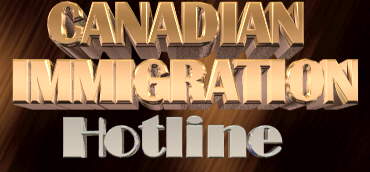 Number 79 – April, 1996
Multicult Lunacy: You Can Take Ontario Driving Test In A Foreign Language
In trying to chase down a persistent rumour that, in Ontario, an applicant for a driver's licence can take the written test in one of 26 languages, including Mandarin, Korean, Portuguese, Urdu, etc., a good supporter wrote to the Premier of Ontario. Incredibly, the incredible is true. Transportation Minister Al Palladini, in a February 8 letter, replied: "I wish to clarify that English and French are the two official languages of Canada. In addition, Canada and Ontario are multicultural jurisdictions and they enjoy a wealth of traditions and cultures from people who have immigrated here from many countries of the world. This ministry, in an effort to continually meet the varying needs of our society and provide a high level of customer service, has pursued, in conjunction with several cultural groups, the translation of the written test into various foreign languages." Do the varying needs Pallidini says he's trying to meet include public safety? How can someone who cannot fluently read English hope to read road signs and drive safely? The policy is insane.
Virulent Asian TB Strain Poses Immigration Problem
Asian imigrants will likely face tougher medical screening in response to dire warnings that tuberculosis in their home countries is reaching epidemic proportions. Federal health authorities are proposing that Asian immigrants to Canada undergo a skin test in addition to x-ray tests to reduce the spread of the respiratory disease. The World Health Organization said this week TB is now killing more people than at any other time in history. TB infects one person every second and kills nearly three million people annually, due mainly to growing numbers of persons developing forms of the disease that are resistant to drugs and incurable. WHO estimates 1.9-billion people, about one third of the world's population, are infected with either latent or active TB. … WHO singled out Asia as a "time bomb waiting to explode" because two-thirds of its population is infected, many with incurable strains of the disease. TB could escalate in B.C. because up to 80 per cent of the province's immigrants are Asian. "Their problem will eventually become our problem because that's where our immigrants come from," said Kevin Elwood, provincial director of TB control at the B.C. Centre for Disease Control. … According to Statistics Canada, immigrants accounted for more than half of all TB cases in Canada in 1994. … Of the drug resistant cases, most have been in people who immigrated here from Southeast Asia, Hong Kong, mainland China and India, Elwood said, adding that immigrants are screened for the disease but still allowed to land in Canada with inactive forms of tuberculosis because inactive forms do not always result in full-blown TB. However, Elwood said once immigrants have inactive forms, they often come down with TB once they are here! (Vancouver Sun, March 23, 1996)
CRIME WATCH
Hong Kong Drug Queen Gets Landed As "Entrepreneur"
Canada's hard up for business skills. So, more than a few enterprising Hong Kong criminals have been fast-tracked as "entrepreneur" class immigrants. She is known internationally as the Ice Queen — a cunning, well-connected and ruthless drug-dealer. So far, Lee Chau Ping has stayed a step ahead of authorities. But, if Ottawa gets its way, all real estate, jewellery and money she acquired in B.C. while allegedly selling methamphetamine — called ice in Asia — will be seized. A federal lawyer appeared in B.C. Supreme Court last week to request that more than $700,000 of Lee's assets be forfeited under the proceeds of crime law. Lee, 40, is wanted on Interpol warrants in China and Hong Kong for manufacturing and trafficking methamphetamine — like cocaine but with longer-lasting effects. Authorities say Lee's two labs in China produced ice that netted her $20-million from 1989 to 1992. … Said RCMP Cpl. Tom Hansen: "At age 36 she was running a major organization." … Lee, nicknamed the Fat Lady, came to Canada in 1992. Despite being identified as a suspected drug dealer on an immigration alert list, she got landed-immigrant status as an entrepreneur. Police say Lee, who immigrated with her husband and two young sons, continued to run her drug syndicate from Vancouver. [However], by the fall of 1992, she realized the jig was up and fled, deserting her family, which is now on welfare. (Toronto Sun, April 1, 1996) The Canadian Press report continues: Said Hansen: "She abandoned her kids. She didn't even say goodbye. You hear this and you realize maybe this woman is a little more ruthless than you think."
Three Months for Iranian Passport Forger
North Shore News (March 17, 1996) columnist Doug Collins writes: "If you are caught doing something naughty, like forging and selling passports, make sure you come up before B.C. Supreme Court Associate Chief Justice Patrick Dohm, who is full of the milk of human kindness. The judge sentenced an Iranian passport forger to all of three months, to be served at home with an electronic beeper. The fortunate Siamak Ashrafinia had sold the passports to RCMP undercover agents. But let's not be too hard on him, it was suggested. For one thing, he is deaf. And the judge quoted the defence lawyer, who said: "The accused became involved because he was trying to assist persons trying to leave Iran, a place which is difficult to leave." But not too difficult for Ashrafinia, who seems to have left it twice. Once in the 1970s, and again six years ago. It would seem that this crook is one of the world's downtrodden, coming from Iran and all that. I'm in tears. The considerate court went on to say that Ashrafinia was "just a spoke in the wheel of a larger passport forgery operation." … Is it OK to forge passports these days as long as there are bigger fish in the background? Mind you, we have his Honour's word for it that Ashrafinia's was a serious offence. It must be, too, because the maximum sentence is 14 years! Bring out the violins, please, for his lawyer said that his client would experience hardship in jail on account of his ears not working too well. He wouldn't be able to use the phone, for example. … Ashrafinia is part of the endless "refugee" flood, by the way. So drop Ottawa a note of thanks for its humanitarian instincts. Since arriving in this dumb country for the second time six years ago, he has been on welfare. Not to worry, though. His ever upbeat lawyer said his boy is looking forward to getting gainful employment. Isn;t forging passports gainful employment? I would think that $1,500 for one job and $1,200 for another is very gainful. And the work couldn't have taken more than a few minutes because he was described as an artist who has displayed his work in Stanley Park. … Since he is on welfare, we can assume he got legal aid. One more little expense for taxpayers who are not in the passport business. That's probably not the end of the aid, either, because Ashrafinia has also been charged with fraudulently becoming a Canadian citizen in 1994 after having been deported in 1975." Collins adds: "We can't keep the Ashrafinias out of Canada but there's no problem getting rid of people like British historian David Irving who disputes the six-million story. A mere visitor, not an immigrant, he was arrested [in 1992] while making a speech in Victoria and deported."
Salvadorean Deportee Hides Out in United Church
This newsletter has frequently warned that extremists in the churches conspire to prevent Canada from deporting illegals. A local supporter of an El Salvadorean refugee set for deportation to the United States suspects the federal government order is racially motivated. Maria Barahona, a 33-year-old mother of five, was a guerrilla sympathizer who fled to Canada 13 years ago to avoid being killed by the Salvadorean government's death squada. Spending nearly a decade in the United States, Barahona whose English is still very poor, moved to East Vancouver where she worked as an office cleaner. … The Immigration and Refugee Board concluded that no [Marxist] guerrilla supporters had been targetted by death squads since a peace treaty was signed between the El Salvadorean government and its opponents. (The Vancouver Echo, December 6, 1995) Barahona's manifest failure to learn English after 13 years in North America doesn't bode well for her suitability as an immigrant. Canada is clearly not the only country she can go to. She was in the U.S. Why come to Canada? Should she really fear retribution in El Salvador, why not consider a Spanish-speaking country like Cuba, which might be more ideologically compatible with her views? Why, 14 years ago, would she travel to the U.S., rather than to then-communist ruled Nicaragua, right next door? However, once ordered deported in December, Barahona skipped her meeting downtown at the Department of Immigration to become the first person who sought refuge at the Trinity United Church … on West 2nd Avenue. … "We'll do it until the case is resolved," said Minister Linda Ervin. … Because the sponsorship of an Iranian family fell through for lack of funds, Ervin says "they'll use the money to support the Barahonas." (Vancouver Echo, December 13, 1995) The churchmen should be charged for aiding and abetting a crime!
Subscruption rates: INTERNET ADDRESS: http://www.ftcnet.com/~freedom/c-far/
You can reach the Canada first Immigration Reform Committee at:
P.O. Box 332 Station 'B'
Etobicoke, Ontario
M9W 5L3
CANADA